Fifteen miles northwest of Crawford, in the shadow of Toadstool Geological Park and Hudson-Meng Bison Kill Research and Visitor Center, amid rock formations and surrounded by Oglala National Grasslands, sits Our Heritage Guest Ranch.
As the name implies, Our Heritage Guest Ranch is rich in history. The ranch was established in 1887 and has remained in the family since. Family member Jean Norman now owns and operates the ranch.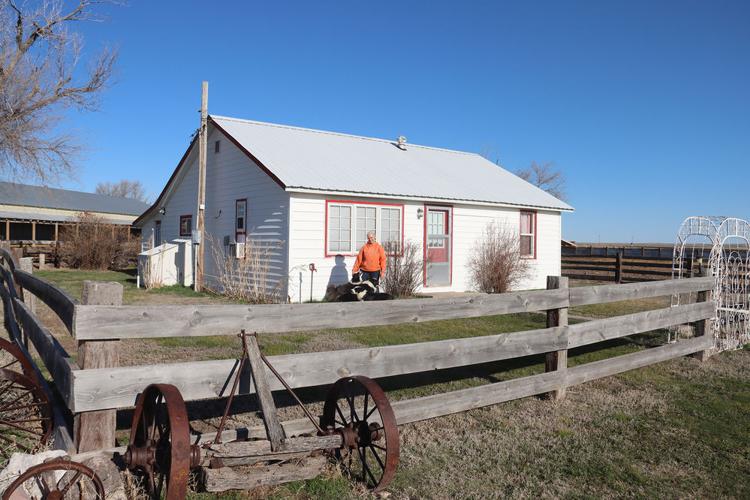 "I am the great-granddaughter of Andrew and Johanna Rosenburg who came from Sweden and homesteaded here in 1887," Jean said.
The ranch has roots as being a place of friendship. Andrew Rosenburg was a friendly man who reached out to everyone, including local Indians.
"My great-grandfather started a town here named Adelia. The reason for this name is that he and his brothers earlier in 1884 while on a scouting mission in the area made friends with a band of Indians, and Adelia is Swedish for 'Friends' or 'Brotherhood,'" Jean said. "Even though now you look for miles and don't see anyone, back then this was a populated area, every 320 acres had a homesteader, so a town was needed."
Though the town Adelia no longer exists, the spirit of friendship that it was named after still characterizes the family and ranch, inviting people to experience the ranch and ranch lifestyle alongside its owners.
"We invite you to accompany us as we carry out our daily ranch tasks, such as fixing fences, haying, and calving," Jean said. "The ranch is not entertainment based, but education based. Part of this education is that our priority is the animals that depend on us. We feed and care for them, making sure things are right for them first ... then we entertain."
The ranch offers many activities in addition to common ranch tasks. Some of these activities are unique, even to people in agriculture.
"Bring your horse and ride or ride our four-wheeler. Hike, bike or stargaze. Watch and photograph trains. Explore your creative side with art retreats and photography opportunities. Enjoy health retreats with holistic instruction and treatments, horse training instruction, instruction in treating livestock humanely and ethically," Jean said. "You can mix and match multiple activities to create your own vacation experience."
One of the most unique activities on the ranch is fossil hunting. Fossil hunting is foreign to most of us, but it sounds interesting and fun. In some cases, it could be financially rewarding.
"Our hills are full of fossils, and if you find one you keep it," Jean said.
"Some fossils are worth $500 dollars, even up to $30,000 dollars, and our hills have them."
Art is another experience offered for those interested. In fact, Jean herself is a trained artist, and has an art studio on the ranch. The ranch offers many inspiring scenes and places to paint and/or photograph.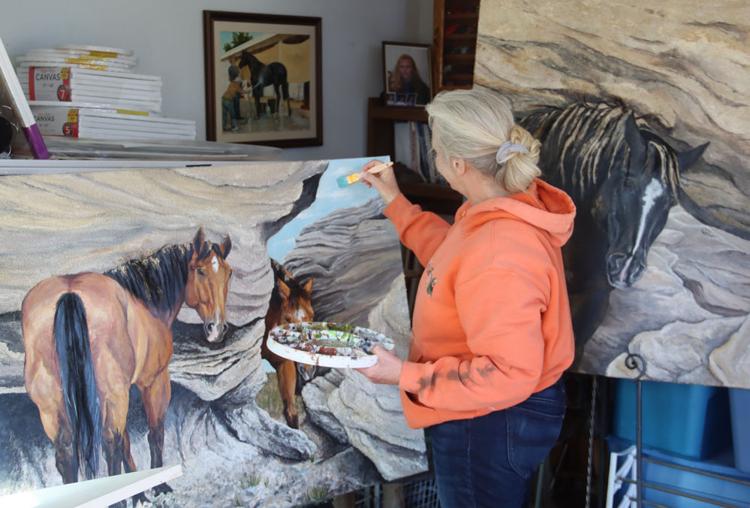 "My neighbor and I are offering an artist retreat this summer. We invite all artists that are interested, whether it's photography or fine art, to come and join us," Jean said. "Jim Morris is coming with his 1860s original stagecoach that was on the Lead, Deadwood stage line which went about six miles east of here. He will offer cookouts.
"People will be able to sit out in nature and enjoy that, and we will talk history and paint history and photograph history. Jim's wife is Sitting Bull's great-granddaughter."
Morris is also offering a unique Indian experience to those who are interested. The ranch's Indian heritage that began when Jean's great-grandfather made friends with them continues through "Lakota Journeys."
"Morris will also offer a 'Lakota Journey'," Jean said. "People will camp two or three days and get a taste of what it's like to be an Indian on the range, try to eat as natural as they did, and share their belief settings."
There are numerous historical things on the ranch, including one that had life-saving impact on Jean and her late father. A distinctive fence post saved them in a blizzard. The post is now part of a bed frame in the guest house.
"My dad and I were stuck in a blizzard, we had gone for miles following a fence line that led home, but lost it in the storm, and my dad slumped against this post (that stood alone but near the fence line) from apparently having a heart attack," Jean said. "The post was very distinctive, and even through my frozen face and almost frozen shut eyelids, I saw and felt the post, recognized it, then reached out for the fence and found our way home," Jean said. "The story was printed in Cowboys and Indians magazine."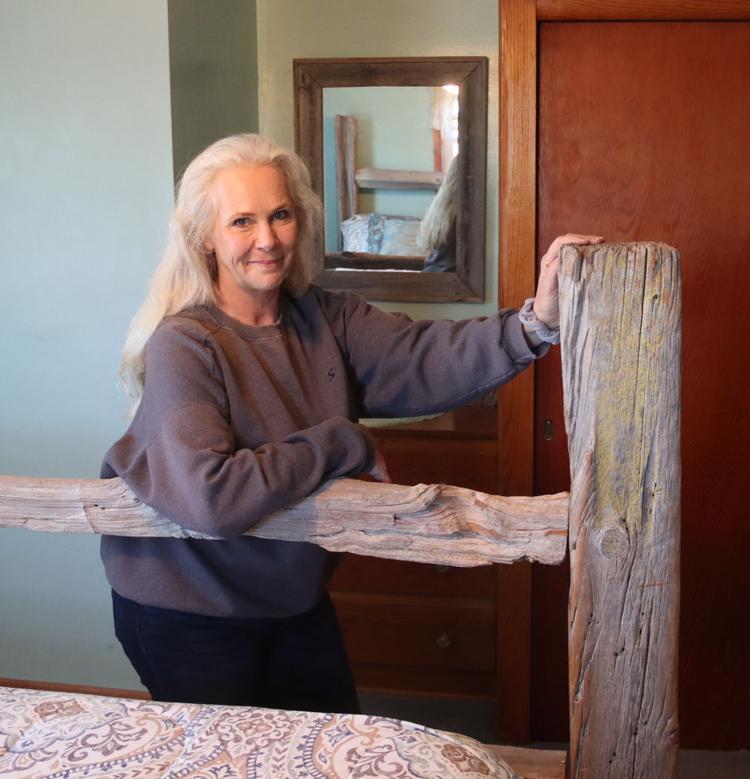 People from around the world have come to experience the heritage and life of Our Heritage Guest Ranch. The ranch invites everyone locally and globally to know and experience its history.
"I get to visit the world, not by going out to the world, but by the world coming here. I've had people from Switzerland and Austria and Germany and Italy," Jean said. "If you want to know the history of the ranch, come experience it. Step out on the land and get connected."
Jean loves her connection with the land, believing that some type of miracle happens each day on the land…if you're watching.
"I had a choice to go to the city and be an artist, but I chose agriculture because I love agriculture and nature, and it's something fresh every day; miracles happen each day if you're looking," Jean said. "I offer this to the public so others can experience a day to day basis of a miracle happening; there's opportunity for a miracle every day. I love sharing that with them. I love visiting with them. I love connecting them to the land and agriculture."
Visit the ranch's website: ourheritageguestranch.com/