Bearcub Preschool students finished out their school week with their dads as they created love bugs.
Students rolled a dice and the number determined the design of their heart-shaped love bugs. With the help of dad gluing down the pieces and drawing in the body parts, the students had fun spending time with their dads.
Preschool teacher Janielle Edwards came up with the craft idea for the Dice with Dads event.
"I got the idea from an art teacher I worked with previously," Edwards said. "When I saw the craft and knew the event was dice with dad and we were still in February, I thought it was perfect."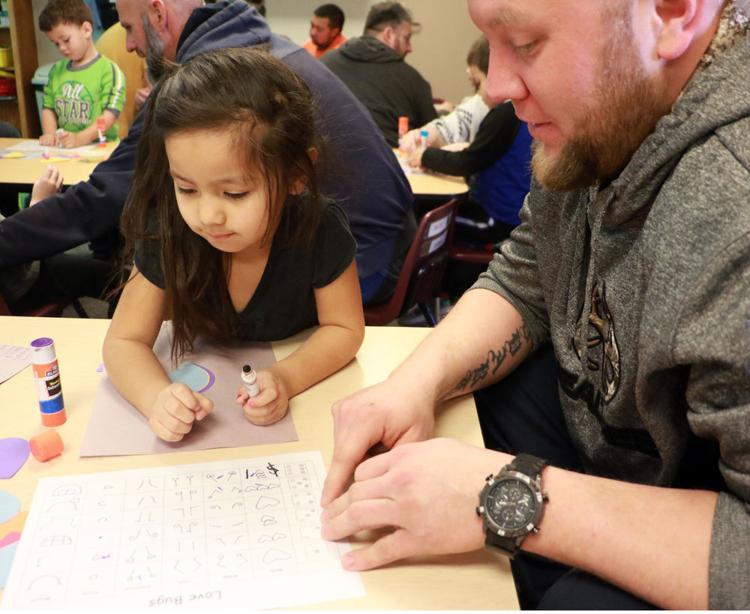 At each table was a chart with various shapes for the arms, legs, eyes and nose the students could draw on their love bugs, based on the number they rolled.
As the dads helped their children create their love bugs, many dads loved the opportunity to create memories with their child at school.
Kris Hernandez enjoyed spending time with his daughter, Adelina Munoz Anaya, and said, "I think it's pretty creative and fun. I hope she remembers having this moment with me."
Adelina said her favorite part of the afternoon was making the love bugs with her dad.
"I love him because he's my best friend," she said.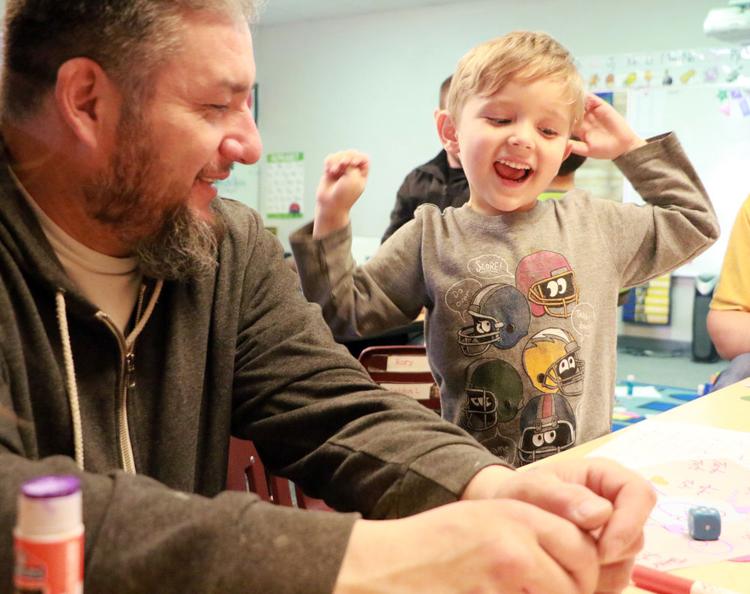 Danial Shope worked with his son, Demetrius, rolling the dice and choosing what body part they wanted to draw.
"It's a different activity because it's using bingo to make a creative picture," Danial said.
After his first roll, Demetrius chose to make the body using a giant, orange heart.
"I like the orange heart," he said. "Orange is my favorite color all the time."
Grandpas also visited Bearcub Preschool to spend quality time with their grandchildren. Jesse Maldonado helped his grandson Tatum Dillman with his craft.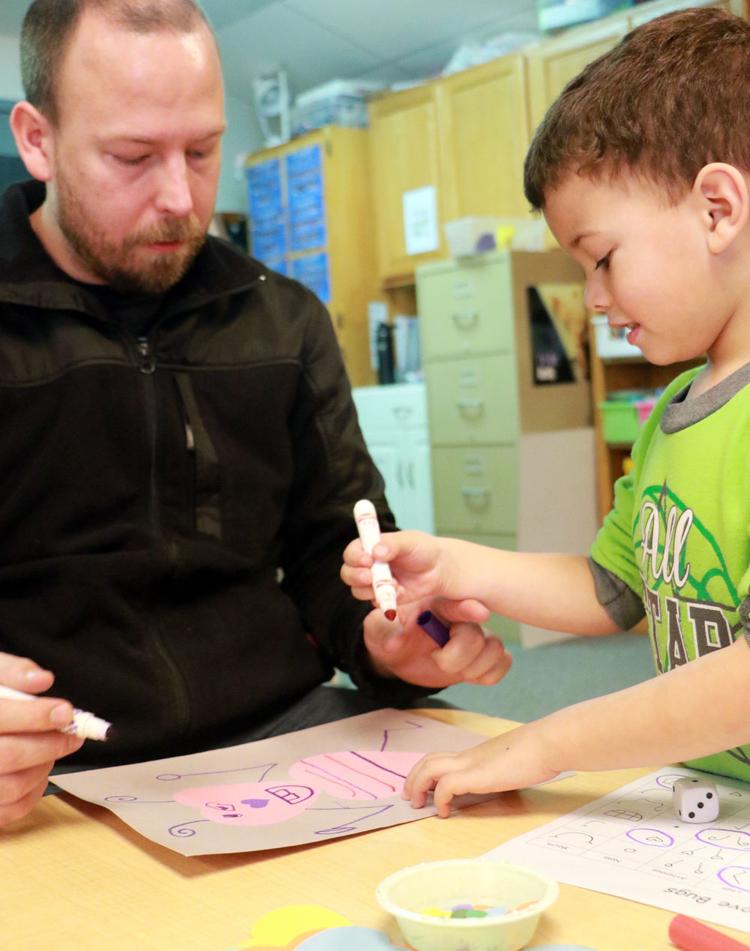 "I like how the activity taught him to create and make something on his own," Maldonado said. "My favorite part was making the heart with him."
Joshua Duarte also enjoyed spending time with his daughter, Zaniyah. After Zaniyah rolled the dice, Duarte suggested they draw squiggly arms on the love bug. As they worked together to glue the heart pieces onto the paper, Zaniyah was excited to be with her dad.
"It was good," she said. "I was excited to see him."
Duarte recalled visiting Bearcub Preschool when his two older children went through, but thought Friday's activity was awesome.
"I think the craft is pretty awesome," he said. "My older two kids went here and I don't remember doing this stuff. I think it's a great opportunity."
Bearcub Preschools next family event will be parent night on Tuesday, April 7.