Nine teams competed in the Nebraska Bar Foundation district mock trial for Region 1 on Tuesday, Nov. 12 at the Scotts Bluff County Courthouse in Gering.
Teams faced off in single-elimination trials with the winner advancing on. For Gering and Sidney, their two top teams went head-to-head in hopes of advancing to the final round. Sidney Red competed against Gering Blue and Sidney Black faced Gering Gold in the semi-final round.
The top four mock trial teams defeated Scottsbluff, Sidney and Chadron to advance.
Gering Gold mock trial competitor Max Schlothauer said the trial against Sidney was a challenge.
"I've never had somebody mess with us that much," Schlothauer said. "Every question felt like a different battle. We had to fight."
Lucas Moravec, who was a Gering Gold attorney, said he also learned to object purposefully.
"I think we learned what not to do in the fact of not objecting too much," Moravec said.
As the mock trial progressed, Moravec said it was hard to gauge how they were doing against Sidney.
"Since the judge kept sustaining things, I was just getting really confused because I thought maybe what they were saying was relevant," he said. "But, at the same time, I was thinking what was going on in my head didn't make sense either."
The Sidney mock trial team also found the semi-final round challenging.
"I think it was a difficult trial on both ends," Julia Siqueira said. "We fought the hardest we could and it was a Gering victory, so I congratulate them and wish them luck."
Yash Cheema portrayed August Storm for Sidney. As he shared his testimony with the court, he said it's important to know his character, especially during cross-examination.
"Being cross-examined is always super tricky because you don't know what the other team is going to ask you," Cheema said. "I think I did pretty good."
Overall, he was satisfied with his performance and his teams.
For Sidney junior Elizabeth Weimer, being an attorney is something she wants to make into a career.
"It's always fun," Weimer said. "You always want to go in with a level head, otherwise, you can get to in your head and make mistakes."
Attorney Audrey Elliott said she wants the mock trial students to focus on the point of questioning and clarify answers with witness when they respond with a head nod.
Both Sidney teams fell in the semi-final round.
After a long day arguing their case, Gering Blue topped Gering Gold to compete at the state mock trial in December.
Andy Stobel, Gering's mock trial coach, said the students will focus on perfecting their statements before state.
"Our task, then, over the next three weeks will be to revise, refine and polish not just our materials and presentations/delivery, but also our knowledge of the rule book and technicalities," Stobel said.
He wants his student attorneys to be prepared for any objections by the other teams and his witnesses to be confident in their stories and challenge cross examination.
Every year, the Nebraska Bar Foundation provides schools with a fictitious case, which alternates between civil and criminal. The case is inspired by real-life events and includes applicable state statutes, three witness statements from the prosecution and defense, evidentiary exhibits, and an updated rule book.
This year's case, which can be viewed at https://bit.ly/2rz3IIj, involved a complaint of a breach of contract between plaintiff Kelly Panenka and defendant Rabona Foods.
PHOTOS: Gering Mock Trial Team
PHOTOS: Gering Mock Trial Team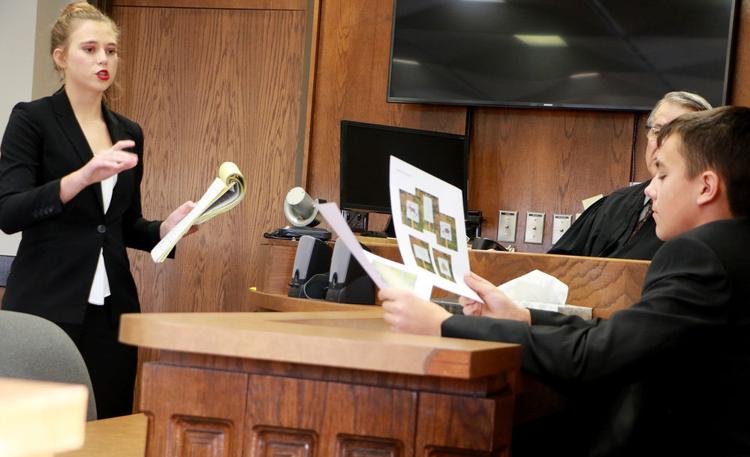 PHOTOS: Gering Mock Trial Team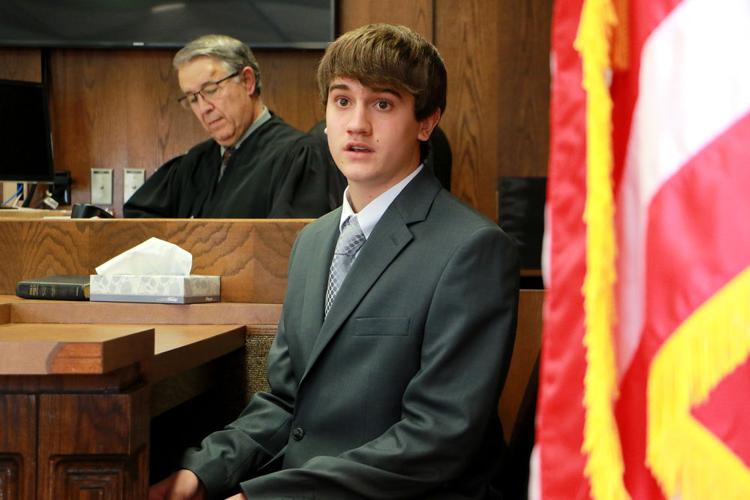 PHOTOS: Gering Mock Trial Team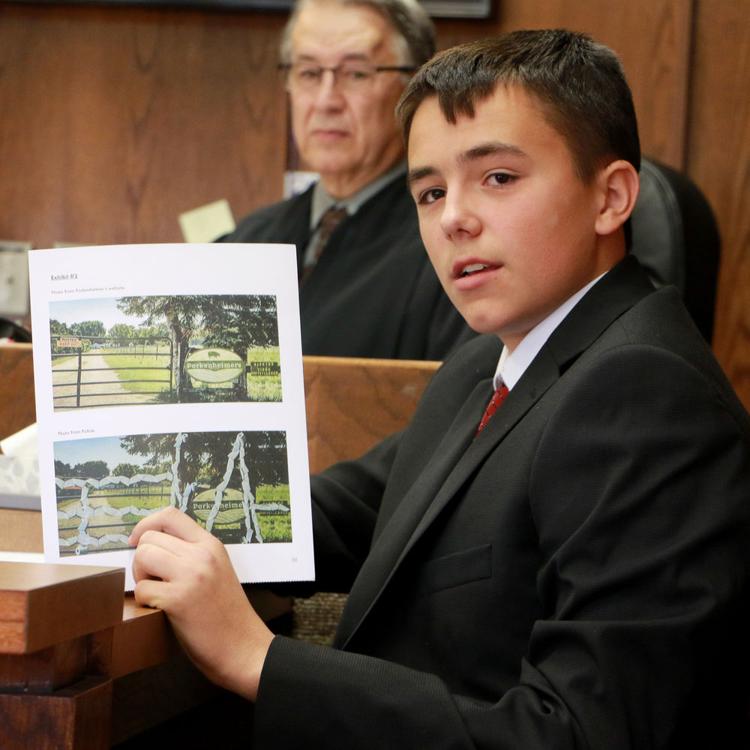 PHOTOS: Gering Mock Trial Team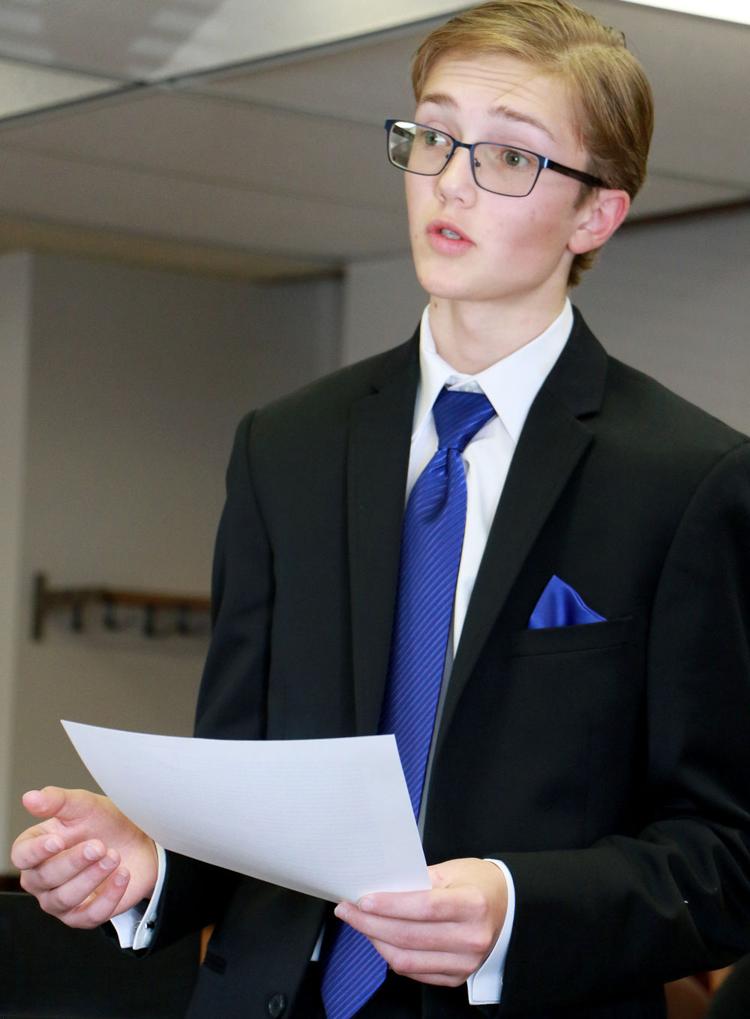 PHOTOS: Gering Mock Trial Team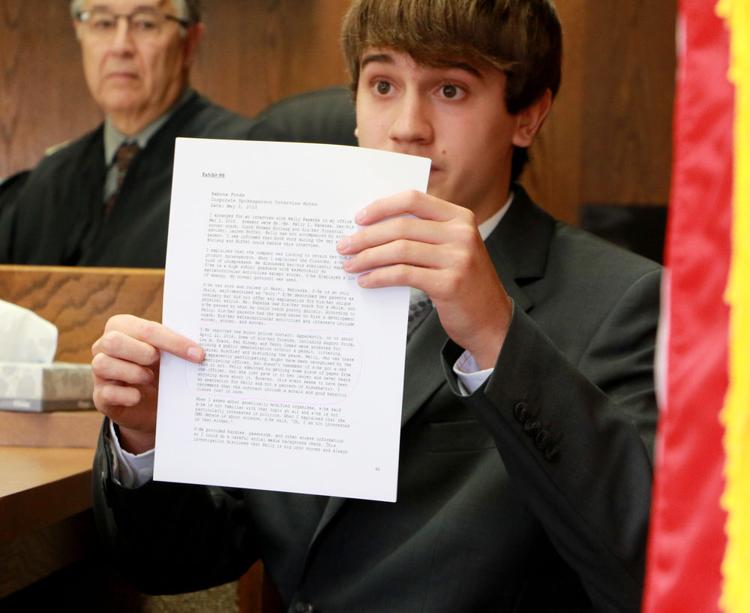 Bulldogs mock trial team headed to state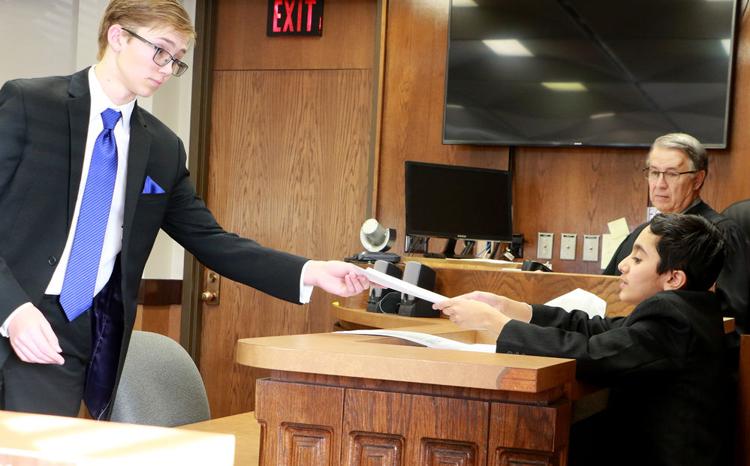 Behind the bench: Sidney, Gering compete at district mock trial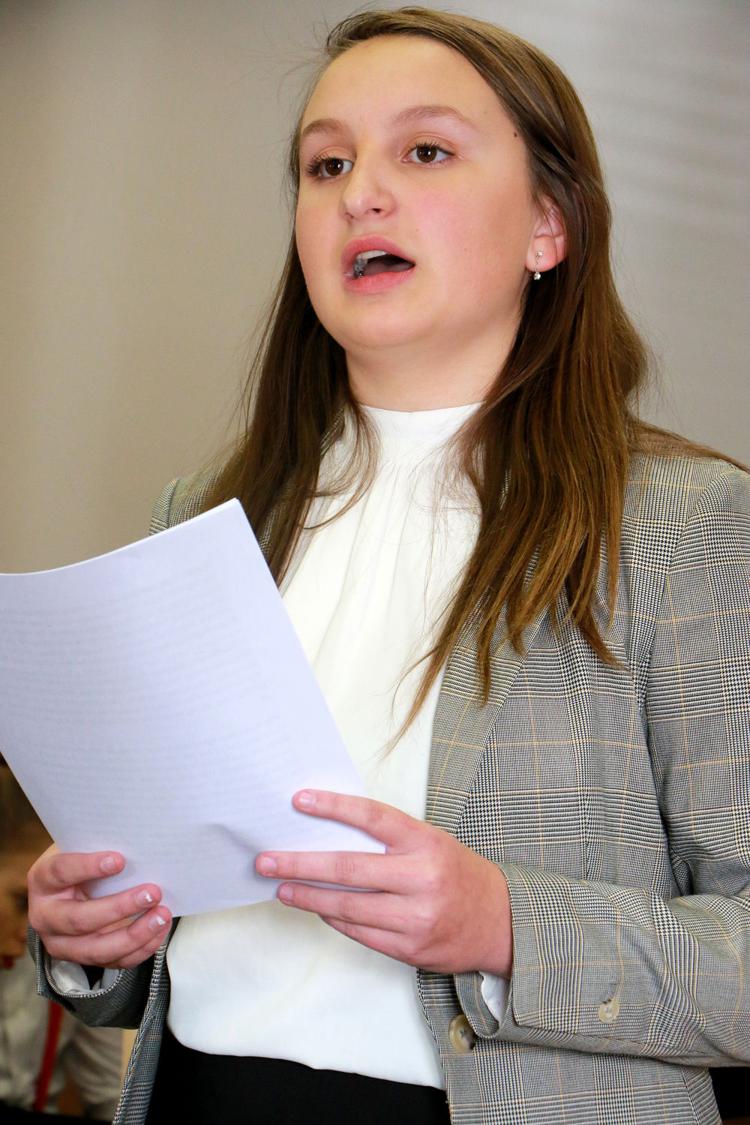 PHOTOS: Gering Mock Trial Team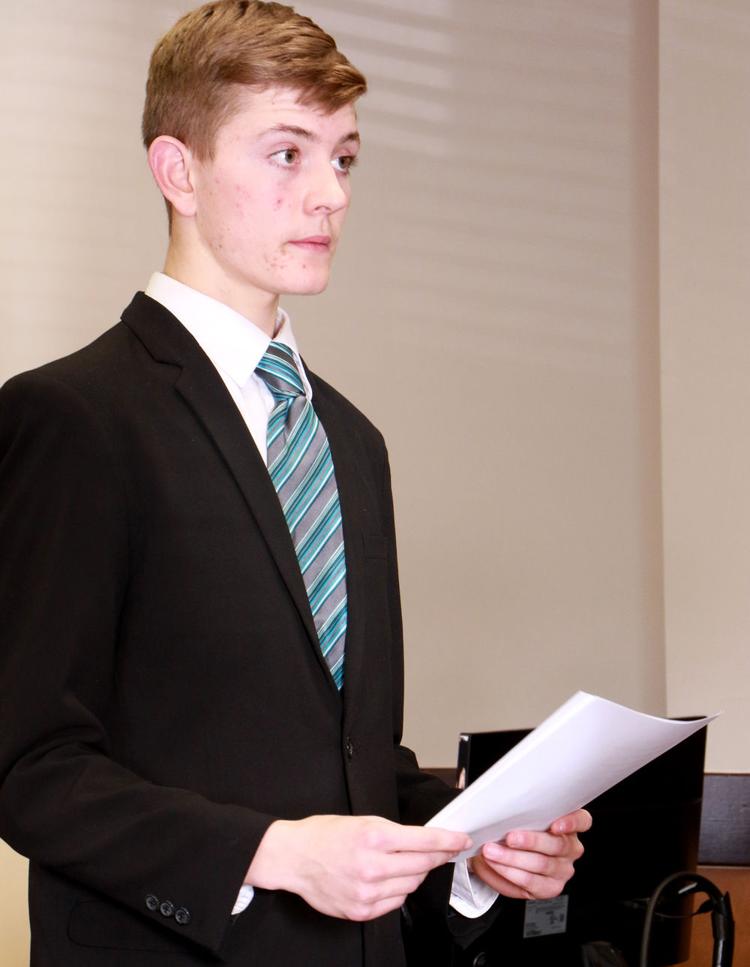 Behind the bench: Sidney, Gering compete at district mock trial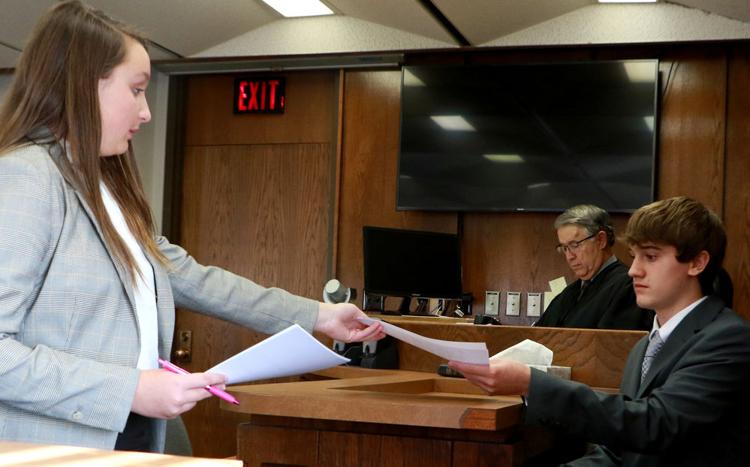 Mock trial students argue for, and against, each other