Legacy of the Plains Museum benefits from an interesting group of good ol' boys, actually, retired men who give their time and effort to restoring antique farm equipment and showcasing them at events throughout the year, like the annual Harvest Festival held each September.
Each shop volunteer has a specific area of interest and skill, like volunteer Gary Riley, who manages the livestock of the museum as well as helps with equipment restoration. Some help mow the grounds. Still others serve in whatever capacity needed. All the boys of the shop assist in equipment restoration in some way; restoration is their primary work.
PHOTOS: Shop volunteers at the Legacy of the Plains
The museum has many volunteers: "50," Dave Wolf, director of the museum, said.
Every Thursday, many of these volunteers in the shop crew gather for coffee and talk.
Coming together in the breakroom at the shop, where, with the aroma of coffee in the air, they enjoy one another's company and discuss all kinds of things. As they sit and sip coffee, discussion around the table ranges from jokes to politics to area happenings to family matters to personal interests to shop projects. Nothing is off-the-table.
Their talk is straight-forward. They talk plain and straight about everything and anything, maybe even trying to solve a national or world problem from time to time.
The equipment they work on is in rough shape when it arrives at the shop, and it takes some rough handling to restore it.
"The men aren't afraid to get rough and tough with work and language," volunteer shop foreman Dick Kuxhausen said.
"Volunteers are good people," he said.
The volunteers give themselves to the museum's mission: "To collect, preserve and interpret the history of settlement and agriculture of the region for present and future generations."
In Kuxhausen's words, "Our mission in the shop, or restoration department, is to help people look back at agriculture, not just forward."
Looking back hopefully helps people appreciate the present and future. Restoring old farm equipment gives people a visual, hands-on experience of the past meant to deepen appreciation for today and mold the future. We need the past to better live in the present and move into the future is the theory.
The men of the legacy museum restoration shop attempt to provide this perspective.
"We provide multiple generations the opportunity to experience agricultural history," Wolf said. "Our objective is to immerse people of all ages into agriculture through interactive projects and activities. We want people, especially kids, engaged in agriculture. We want them to have fun, learn and appreciate agricultural heritage. This is made possible by our many volunteers."
Their reasons for volunteering are heartfelt and range from "helping preserve the history of farming" to "farming was our way of life, and it's hard to turn it off, " to "retirement is OK for a few weeks, then you have get back to doing something" to "this is now our lifestyle."
Among these retired men is also a young man, only 14 years old.
"He came desiring to help out – and he's good help. It's nice to see younger people taking an interest in the past," volunteer Paul Considine said.
The greatest fear of the shop crew is that when they're gone there will not be others to take their place. The legacy of agriculture the shop crew is committed to preserve may die with them unless younger people take their place — people like the young man mentioned.
The shop volunteers do their part in fulfilling the museum's mission. The crew's goal is to restore one piece of equipment annually. Their current project is an old TD-14 International Crawler, hauled in from outside the area by volunteer Kevin Sandberg.
Also in the shop for restoration is a 36B John Deere. Like all restoration projects, the TD-14 and 36B will go through several stages before completion, like evaluation, tear down, repair, build up, paint, etc. After each piece of equipment is restored, the men love to get it out in the field to see if it works – to fire it up and put it to use as it was intended.
"The guys do miracles in the restoration shop," volunteer Larry Hubbard said.
Visitors look at their work and may respond, "Wow!"
This wow-factor hopefully propels us back in time with one-foot in the present to think of the miracle of advancement and technology from then to now, and the people who created it, whether the miracle of restoration or advancement or something else. To the boys of the Legacy Museum shop, "Wow!" Thanks for miracles.
Who are these miracle-working volunteers? They have diverse backgrounds. Their lives are as varied as leaves on a tree. There's a doctor, an engineer, KNEB manager, Kelly Bean field person, businessmen, professional mechanic, and farmers — all retired.
Butch Feil has volunteered for 19 years; volunteer Dwight Vance 17 years. Whatever their years of service, their combined and diverse knowledge and experience work miracles on old pieces of farm equipment.
After a time of coffee and talk, the crew mosey to the shop to begin a hard day of work, weather permitting. Even heated shops get cold at times, and when the temperature drops to an uncomfortable level, the men simply go home.
"A good thing about volunteering is that if it's too cold we don't have to stay," Kuxhausen said with a smile.
Whatever the day brings, whatever project or work the men do after meeting early for coffee and talk, when the shop doors close for the day and the lights go out, they return home to arrive back at the Legacy Museum shop the next sunrise to do it all again.
LIFESTYLES The Boys of the Legacy Museum Shop::1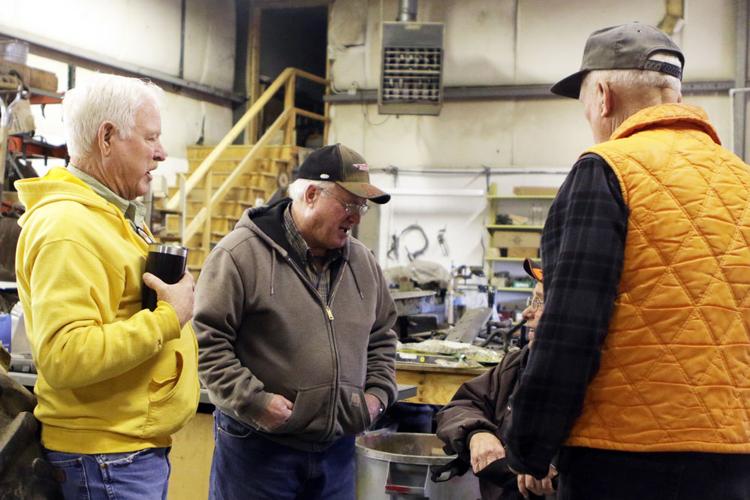 LIFESTYLES The Boys of the Legacy Museum Shop::1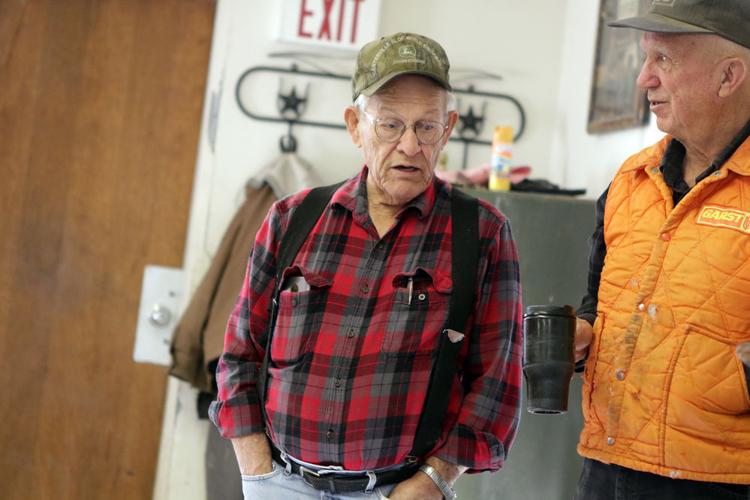 LIFESTYLES The Boys of the Legacy Museum Shop::1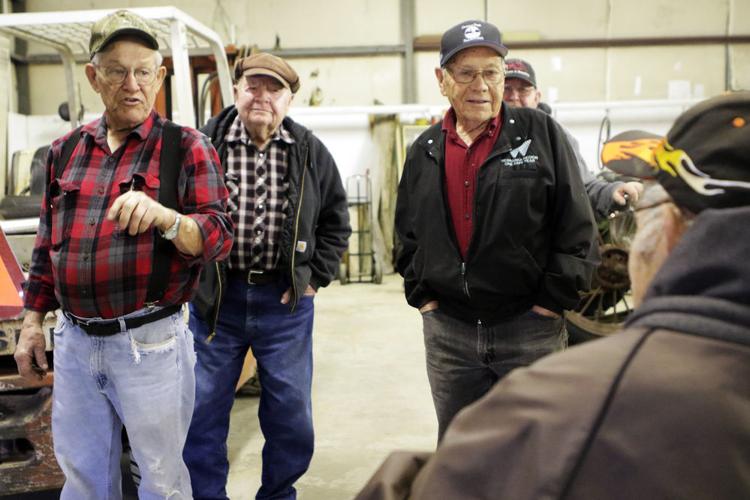 LIFESTYLES The Boys of the Legacy Museum Shop::1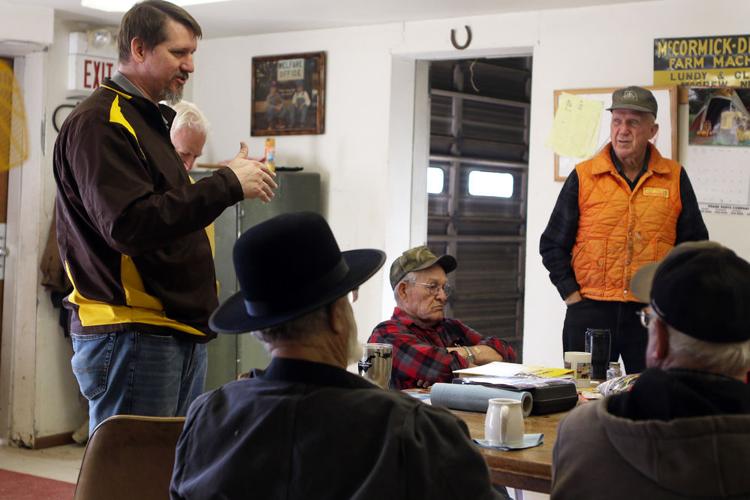 LIFESTYLES The Boys of the Legacy Museum Shop::1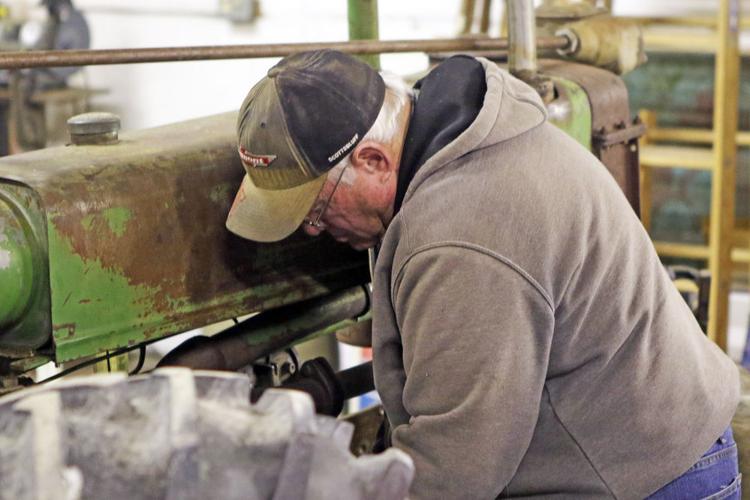 LIFESTYLES The Boys of the Legacy Museum Shop::1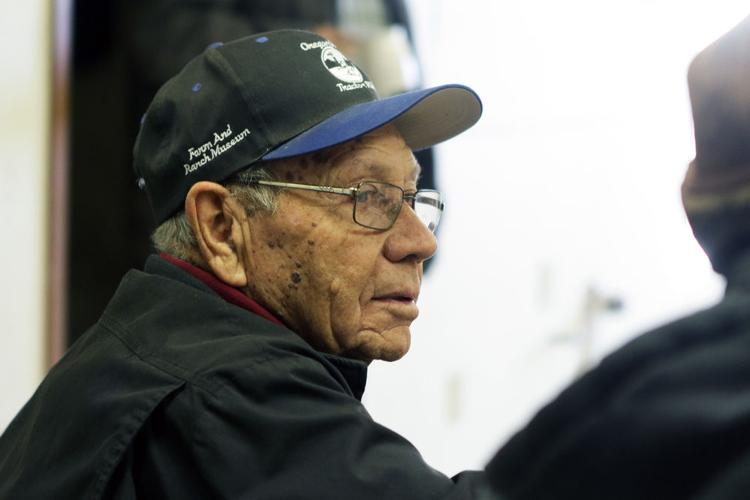 LIFESTYLES The Boys of the Legacy Museum Shop::1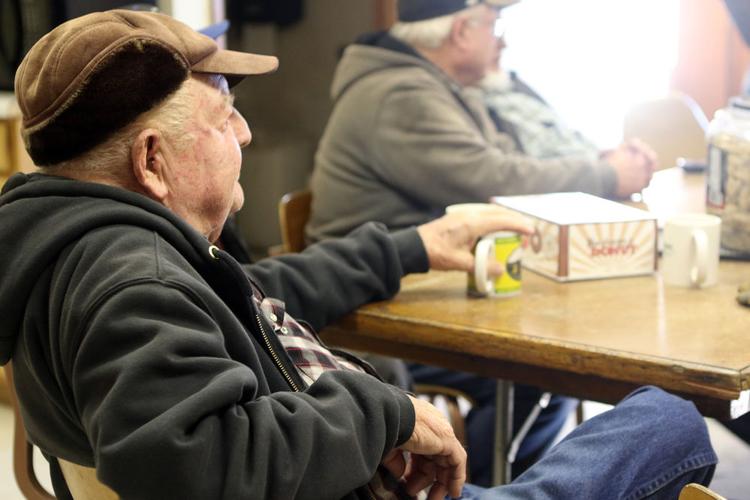 LIFESTYLES The Boys of the Legacy Museum Shop::1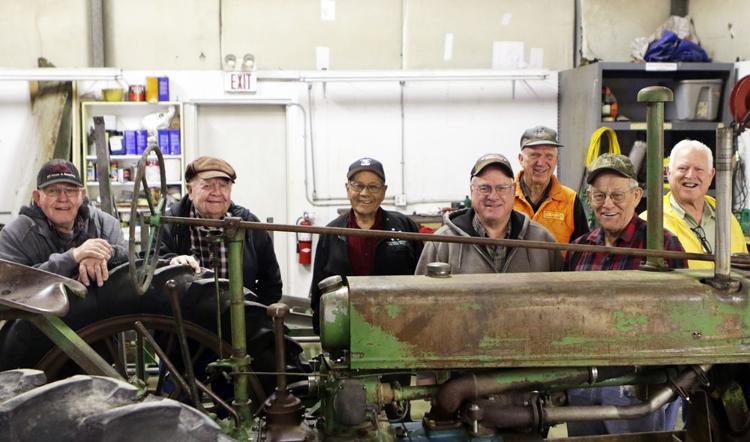 LIFESTYLES The Boys of the Legacy Museum Shop::1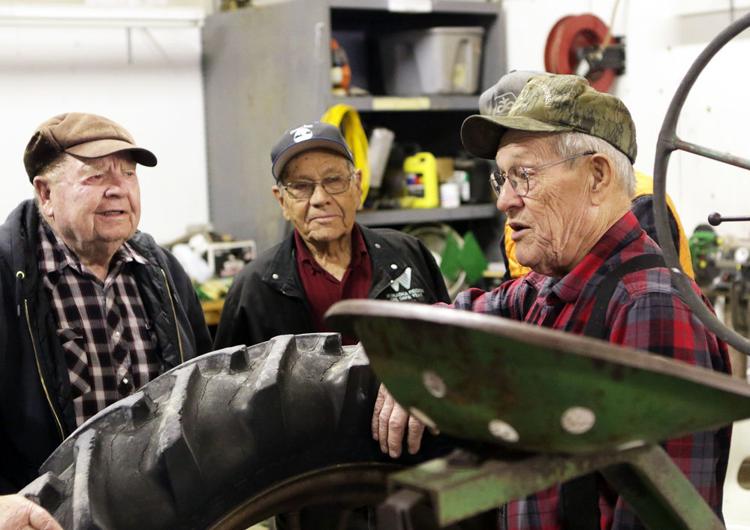 LIFESTYLES The Boys of the Legacy Museum Shop::1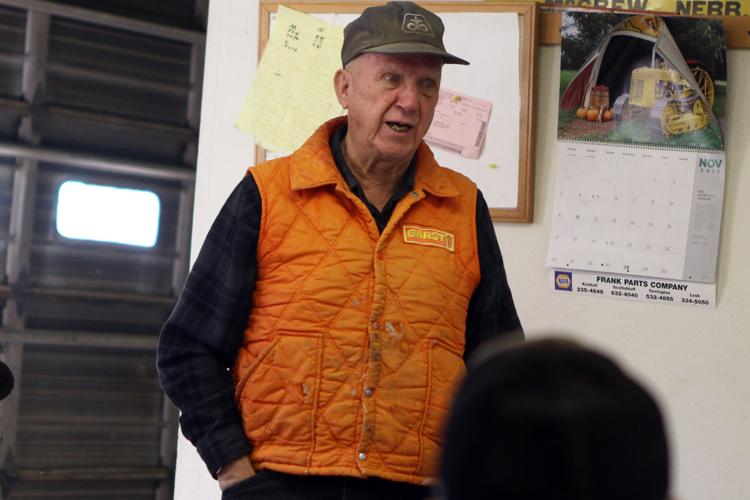 LIFESTYLES The Boys of the Legacy Museum Shop::1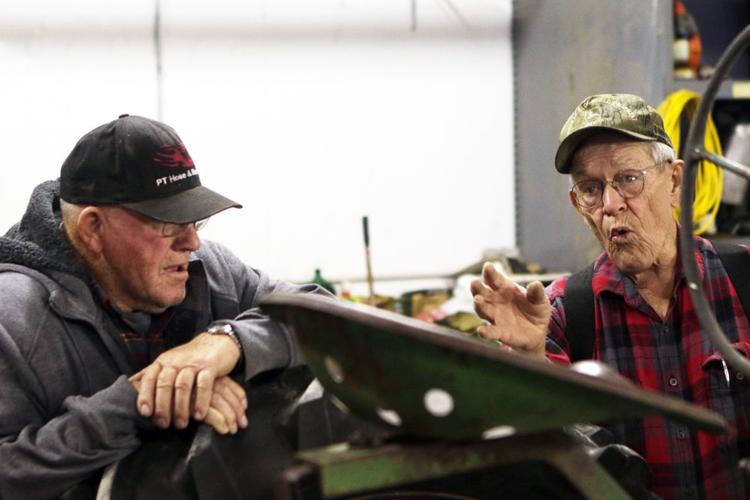 LIFESTYLES The Boys of the Legacy Museum Shop::1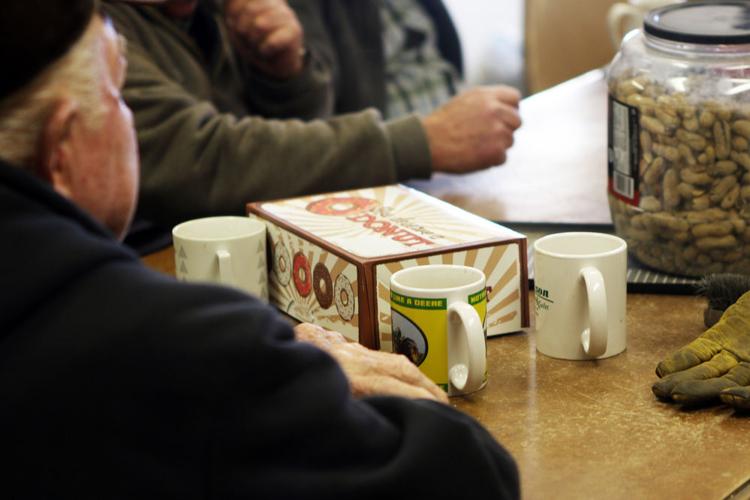 LIFESTYLES The Boys of the Legacy Museum Shop::1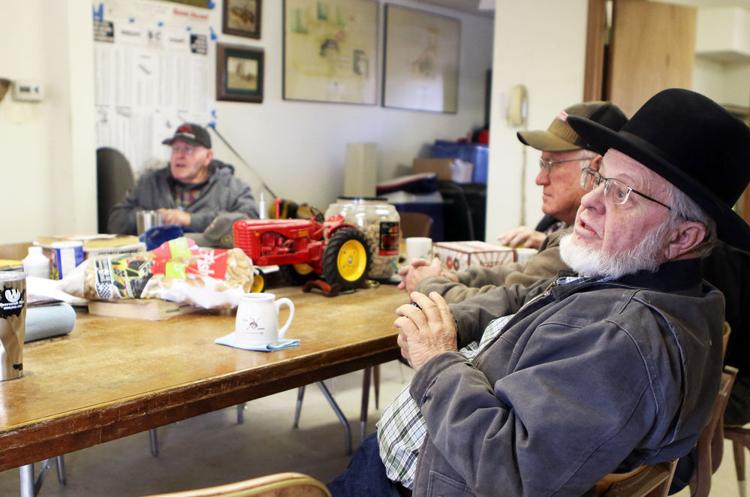 LIFESTYLES The Boys of the Legacy Museum Shop::1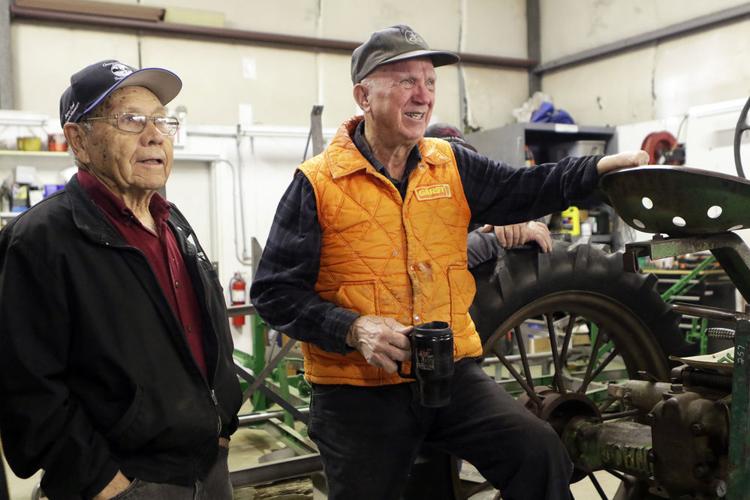 -- HIDE VERTICAL GALLERY ASSET TITLES --