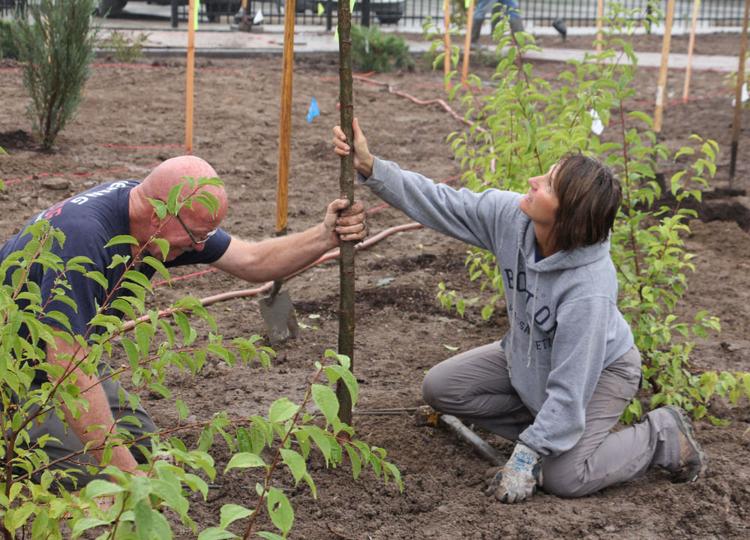 A lot of moving parts are required to keep a city like Gering operating, but 2019 turned out to be a successful year as city staff looks forward to more success to come.
Mayor Tony Kaufman said it's always good to spend some time at the end of the year to reflect on how far the city has come.
"There are several initiatives where we're always trying to be competitive," he said. "Workforce development and retaining our workers is always at the top. Economic development is a close second so we have jobs for those workers."
Because Gering is on the historic Oregon Trail, tourism is another industry that has to be pursued and developed. In that area, Kaufman said it's important for the city to always have on its "A game."
Some of the events that have been a big success in 2019 include the first of a three-year run as the site of the U.S. National Hot Air Balloon Competition. As part of the Old West Balloon Fest, it brought in balloon pilots, crews and spectators from around the country.
Another big success was the sophomore season for the Western Nebraska Pioneers, the wood bat college baseball team that plays in Oregon Trail Park. After winning the Expedition League championship its first year, the Pioneers posted a second-place finish in 2019 while leading the league in attendance.
"We had a great season with the Pioneers," Ward II council member Michael Gillen said. "The ball field continues to be a shining star for us, so we're excited to further develop the baseball area next year."
To capitalize on bringing in more youth baseball and softball opportunities, Gering will be building a new quad field complex in Oregon Trail Park next summer.
"In 2020 we're going to be focusing on finishing up the projects we started this year, including the Gering Civic Plaza," Kaufman said. "It's been in the works for years, but it's become an important part of our downtown revitalization program."
Next year, the plaza will get a new stage area for concerts and other smaller musical or theatrical events.
"The plaza turned out to be amazing and it's a welcome addition to the city," Gillen said. "I look forward to its continued development and several people I've talked with are already interested in using the space for some corporate functions."
Infrastructure, including the city's utilities, streets and alleys are always items that require attention to provide residents with the best of service.
In the spring of 2020, city crews will continue cleaning up the alleyways from encroaching vegetation and other barriers that hamper the city's trash collection process.
"The city has scaled back its budget considerably, but all of our scheduled projects should be doable," Kaufman said. "We're trying to keep down government spending and do projects that will really grow and benefit the community."
During 2019, the city also updated its 30-plus year old comprehensive plan. Kaufman said it was a huge undertaking, but was necessary to transform the city's economic development. "Going forward, it will help us rewrite our codes and ordinances to it will be easier for people to start up new businesses in Gering," he said.
Gillen said the city received a lot of good feedback and involvement from Gering residents while the comprehensive plan was being developed.
Looking toward 2020, Kaufman said new council member Parrish Abel will be a good addition to the city.
Last spring, longtime City Administrator Lane Danielzuk announced his retirement scheduled for the end of 2020.
"Lane was more than gracious in giving us that time to find his replacement," Kaufman said. "We're looking for an individual that will fit in with our team environment and help carry on the future for the city. We're confident we'll find that person."