Band Members Perform in Honor Band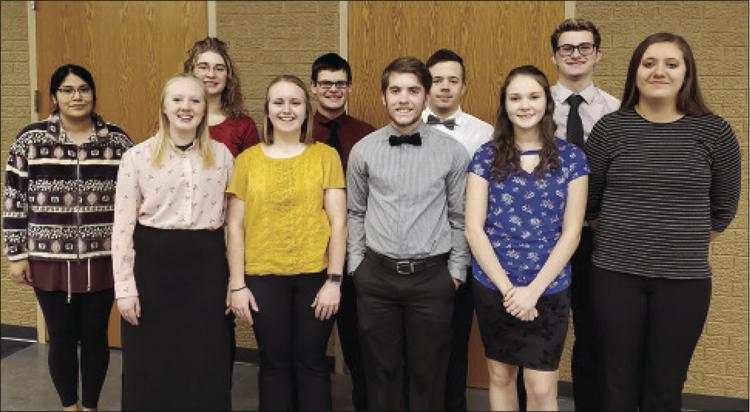 Hemingford Chamber of Commerce Meeting
The Hemingford Chamber of Commerce will meet at noon on Tuesday, January 21 at Mobius. If you're interested in seeing what our Chamber of Commerce is doing this year or want to become involved, please join.
Hemingford Pet Owners
All 2019 licenses expired on Dec. 31, 2019. Any pet over the age of 4 months shall be licensed annually. A certificate that the pet has had its current rabies shot is required.
Cost to license: Neutered or Spayed: $5
Non-Neutered or Non-Spayed: $6
Village to host a shot clinic at the Utility Shop, January 18 from 9am to Noon.
Vaccines offered:
Canine: Distemper/Parvo $23
Rabies $19
Feline: Distemper/Leukemia $38.50
Leukemia $22
Rabies $19
Distemper $22
Box Butte County Filing
Incumbent Timothy A. Richey refiled for Alliance School Board on January 8, 2020.
Region 23 updates plan 
The Region 23 Emergency Management Agency is currently updating its 2015 Multi-jurisdictional Hazard Mitigation Plan (HMP). The HMP identifies ways to reduce risk to natural hazards and makes participating jurisdictions eligible for federal grants. For more information about the plan go to https://jeo.com/region-23-hazard-mitigation-plan-update
Starting 2020 Off Right
Please call or email The Ledger Office with your monthly meeting information so that we can update our listings. We like to rotate and feature monthly meetings in the In Brief section as well as in the weekly schedule calendar
Call us at 487-3334 or send us an email. Thank you in advance.