Gering High School has been named a Nebraska State Winner in National STEM Competition from Samsung again this year.
According to a press release from Samsung, GHS was named a state winner due to their "unique solution to inspire change."
Samsung 2020 01072020469.jpg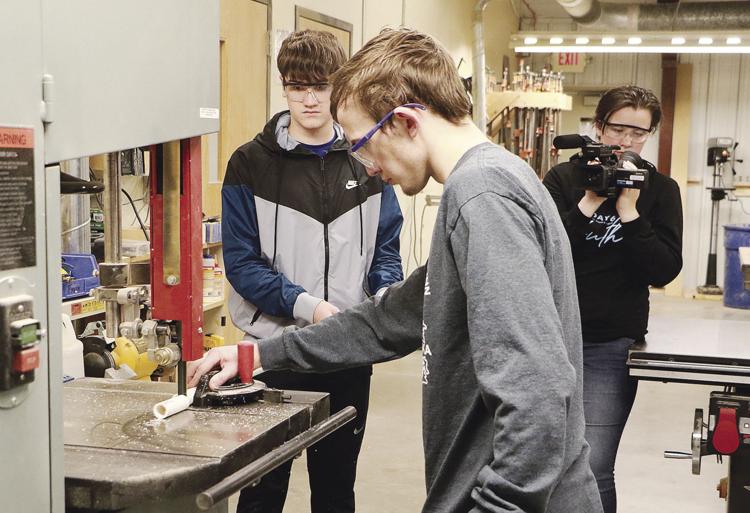 Samsung 2020 01072020470.jpg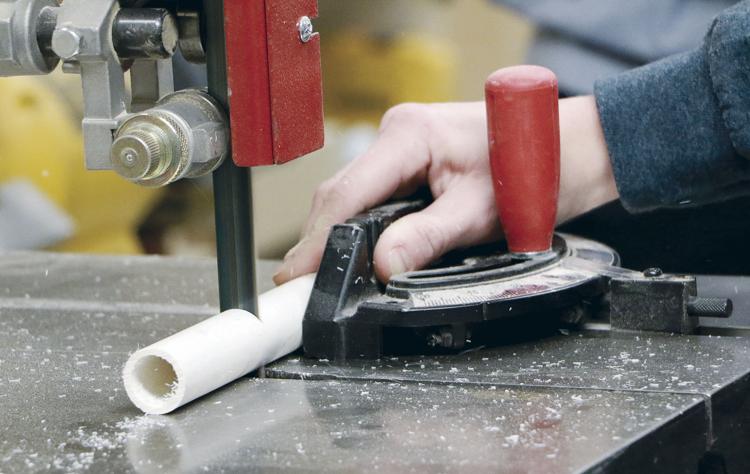 Samsung 2020 01072020471.jpg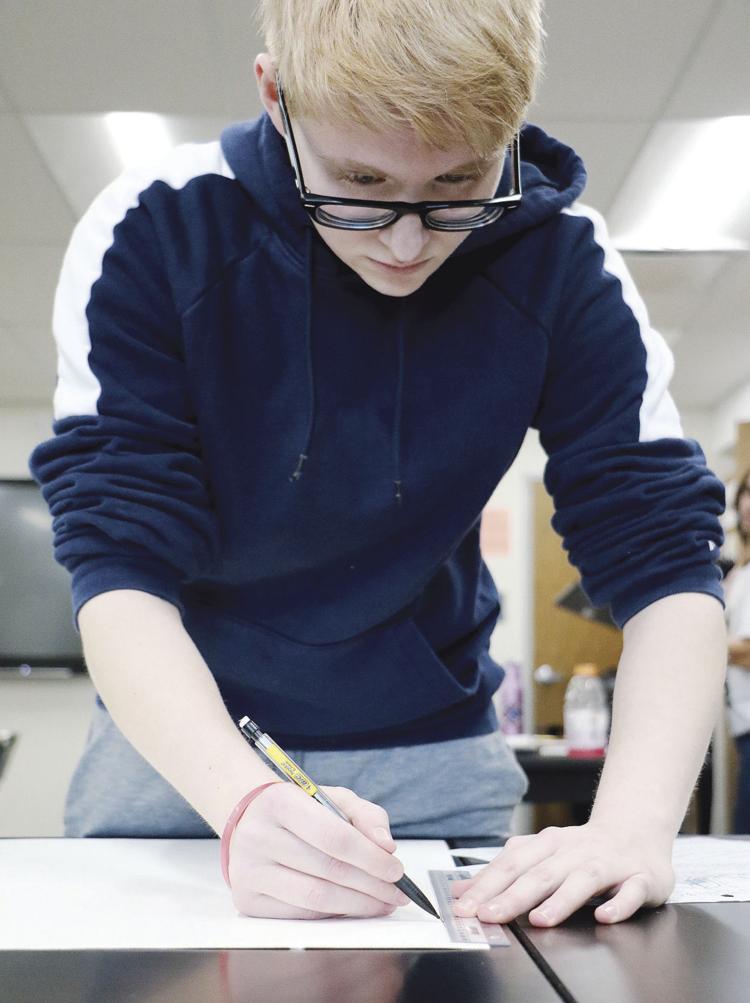 Samsung 2020 01072020472.jpg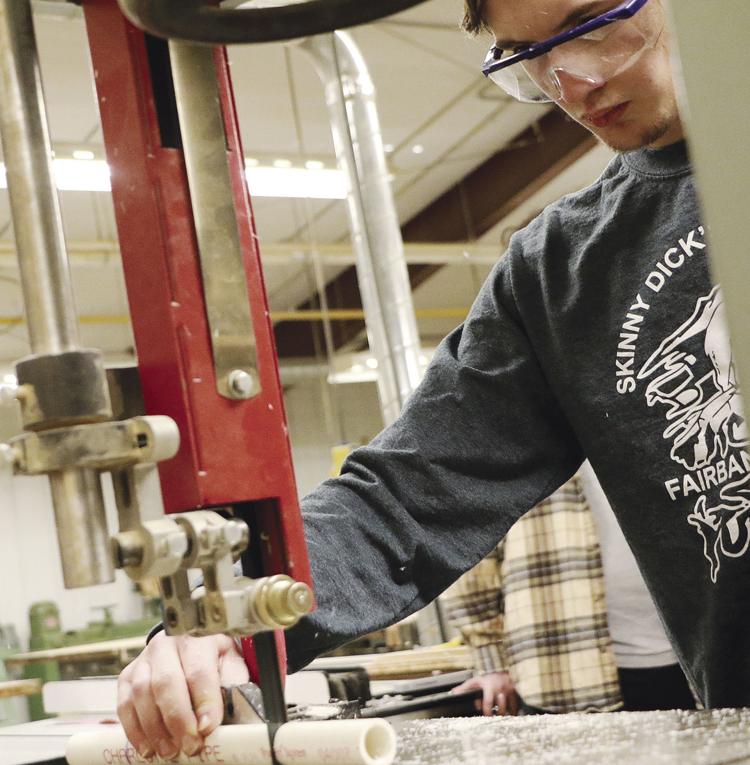 Samsung 2020 01072020473.jpg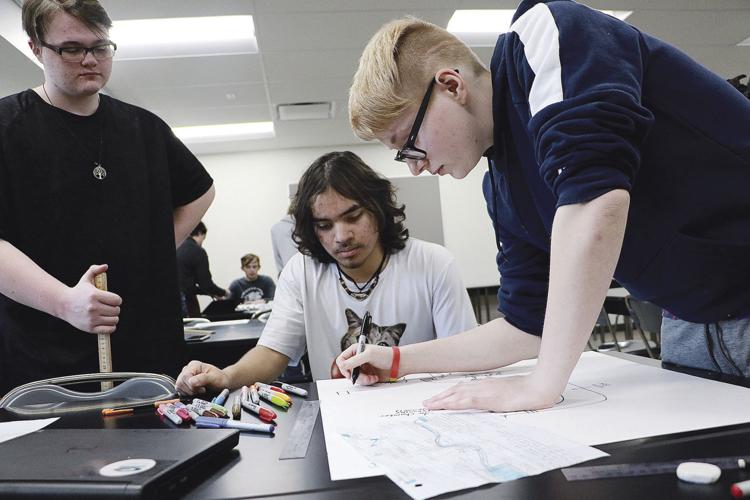 Samsung 2020 01072020474.jpg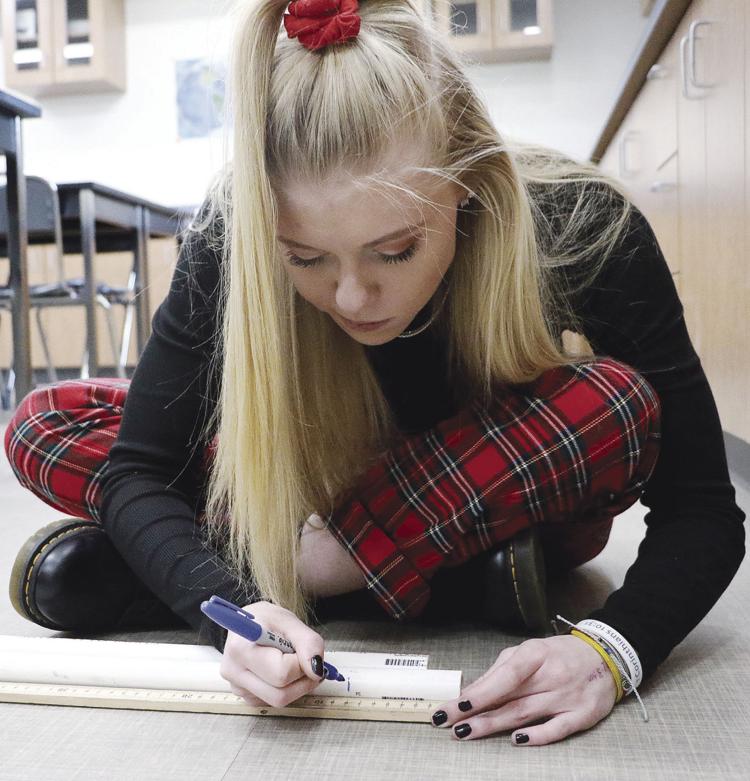 Samsung 2020 01072020475.jpg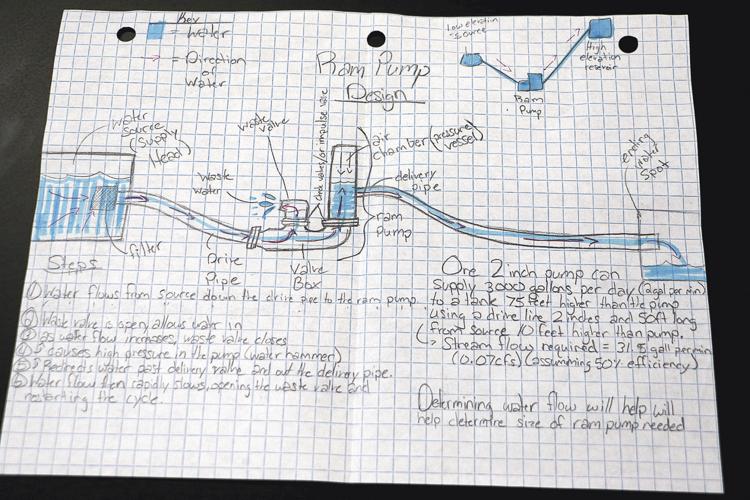 Samsung 2020 01072020476.jpg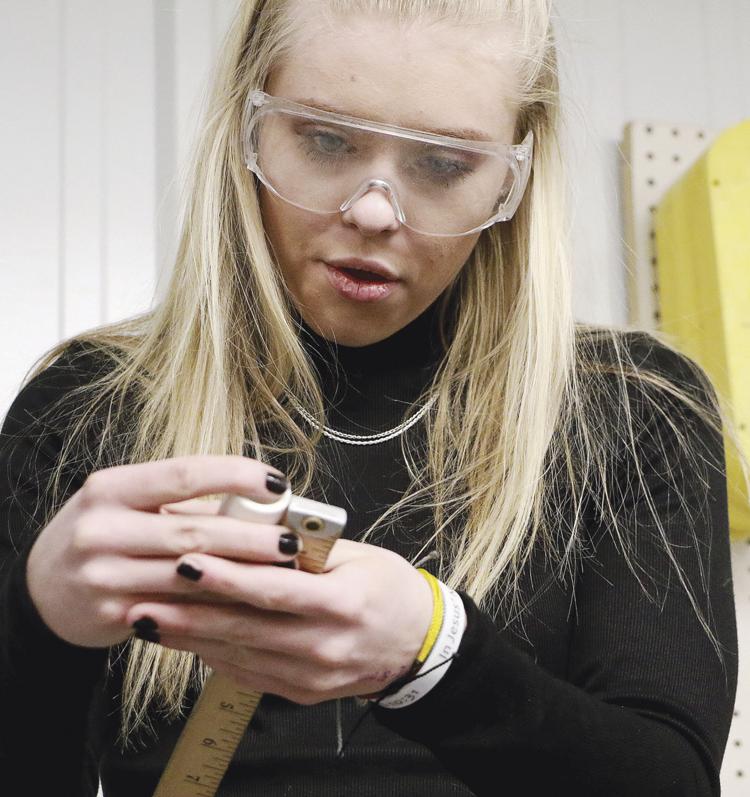 Samsung 2020 01072020477.jpg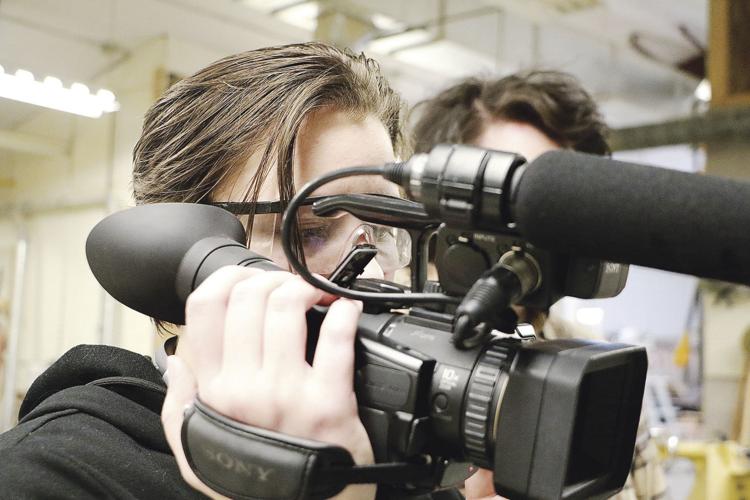 Samsung 2020 01072020478.jpg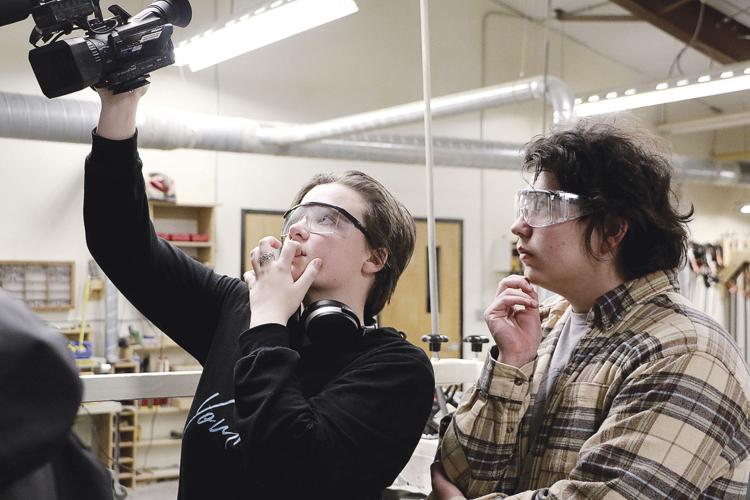 -- HIDE VERTICAL GALLERY ASSET TITLES --
While the news was officially announced Wednesday, Jan. 8, GHS Samsung adviser Brett Moser learned of their selection over the holiday break.
"We're excited," Moser said. "I'm excited for these students."
He informed his students on the first day of class on Jan. 7.
"I was excited," said senior Douglas Meyers. "Mr. Moser told us this afternoon."
Students continued to work on their water transportation system powered by kinetic energy Tuesday. Moser split the 15 students involved in the project into three groups to work on technology, engineering and the science and math of the system.
The project seeks to help address community needs with water conservation and transportation. Physics and engineering students are working on the project.
Grabbing 3/4 inch PVC pipe, the students headed out to the shop classroom to cut the pipe into shorter pieces for the model. After putting on safety goggles, the students used a band saw to cut the pipe into pieces and sanded down the cut edges to smooth them out.
Back in Moser's classroom, senior Danielle Schick drew a poster diagram of the system.
"We're making a better diagram to understand the physics and math behind our project," she said.
The poster will help the students visualize the process of water flowing from a medium elevation source to a lower RAM pump, before being pumped into a high elevation reservoir. The idea is if the medium source reservoir floods, the lower pump head will be filled with water by the pull of gravity. As the water passes through a filtration system, there will be a waste valve for the impurities to exit before the water is pumped into the reservoir.
Schick came up with the design after looking at other models.
"I worked from other diagrams to come up with this one and I put in a filter to get rid of the grim," Schick said."
The students' next deadline is technically February 20, but Moser set a February 12 deadline to allow him time to review their work before submitting it to Samsung.
As the students worked in their small groups on their next phase, Emmy Kaup walked around with a video camera capturing their progress.
"We have to explain the project and the science behind it in a video," Kaup said. "The hardest part is making the movement of water interesting to high school students and the judges."
Gering High School is among the nation's 100 state winners across all 50 states and will receive $15,000 in technology for its achievement. In addition, the school will also receive a Samsung video kit for students to create and submit a three-minute video that showcases their project development and how it addresses the issue. The video will be used for the chance to advance to the next phase of the contest and win additional prizes and educational opportunities.
"Samsung is extremely proud of the evolution of the Solve for Tomorrow platform over the past 10 years: fueling students' passion and curiosity to tackle issues that affect their communities in unexpected and creative ways," said Ann Woo, Senior Director of Corporate Citizenship at Samsung Electronics America. "Reading the innovative proposals students and teachers have put forth this year exemplifies what we know to be true for every student – that young minds have just as much to teach as they do to learn. Our guiding citizenship vision is 'Enabling People,' and we are thrilled to celebrate another year of empowering future innovators to achieve their full potential through STEM learning."
After being named state winners, the 100 state winners will develop a three minute video in hopes of advancing to the national competition. Samsung will review the projects and videos before naming the 20 national finalist schools that will travel to the final event in the spring. At the event, students will present their project to a panel of judges. National finalists schools will be awarded $50,000 in technology and classroom materials. The five grand prize national winner schools will receive $100,000 in technology and classroom materials as well as participate in a trip to Washington, D.C. to present their projects to members of Congress. The public will then be able to select a community choice winner from the national finalists, who is eligible to win an additional $10,000 in Samsung technology.