Rural hospitals in Nebraska are seeing the effects of the state opting not to take the Medicaid expansion. When the Supreme Court upheld the constitutionality of President Obama's healthcare law, they carved out Medicaid expansion, leaving the states the option of whether to take it or not. Without expansion, rural hospitals have reduced their charitable care and increased their bad debt from patients who have been unable to pay their bills.
In the Panhandle, rural hospitals are working hard to compensate for the lack of access to health coverage.
"When we look at the statistics, critical access hospitals in states who took the expansion are faring better than those who did not," said Ken Hunter, Kimball Health Services CEO.
According to the Rural Assistance Center, critical access hospitals are designed to reduce the financial vulnerability of rural hospitals and improve access to healthcare by keeping essential services in rural communities. This is accomplished through cost-based Medicare reimbursement.
"The unfortunate thing is when they put that whole thing together, they anticipated expansion would be taken by everyone," said Dan Griess, CEO of Box Butte General Hospital.
The ambiguity of four words, "established by the state," put the health care law in jeopardy.
A Political Issue
According to the National Rural Health Association, 300 rural hospitals across the U.S. are on the verge of closing due to financial issues. Their major cause has been their states' opting out of Medicaid expansion.
Griess said he understands how people could perceive that hospitals are just looking out for themselves.
"It's true if we are not viable we don't exist," he said. "The hospitals that have closed have been largely in states that didn't take the expansion."
Without the expansion, 54,000 Nebraskans remain in the health care gap, unable to obtain affordable health insurance. The gap consists of millions of Americans who make too much money to qualify for Medicaid, but not enough to receive subsidies on the federal marketplace.
"It's complex and politically charged," Griess said.
According to the Center for Rural Affairs, in addition to compromising the health of rural people, a hospital closure causes job losses, lost economic activity and lost community vibrancy in rural communities. A small town hospital closure costs about $1,000 in per capita income.
"It comes down to a political issue in my opinion," Griess said. "It's not taking into account what's in the best interest of Nebraskans."
Griess said if we did take that into account, Nebraska would expand and cover the lives that need to be covered.
"I can't tell you how many stories I have heard of people with chronic disease who are not eligible and cannot work, so they can't hold a job and are driving up significant costs and having to have hospitals write them off or try to have family members pay costs," he said. "It's heartbreaking when we could be doing something to help them."
One myth people perceive is that those on Medicaid are people who aren't working, Griess said.
"The people on the current Medicaid are already there," he said. "We're not putting more people on entitlement programs, we're expanding to cover an additional population who aren't eligible for the marketplace."
Griess said it's hard to argue against Medicaid expansion if you know the truth about it.
"All we're trying to do as a hospital is get the truth out there," he said. "The facts are the facts. Don't spin them to benefit your political platform."
According to Families USA, a national nonprofit, nonpartisan organization dedicated to the achievement of high-quality, affordable health care for all Americans, if Nebraska chooses to accept federal dollars to expand Medicaid, those who would qualify for health coverage are families with incomes of up to 138 percent of poverty ($27,770 for a family of three in 2014). Their analysis found that 73 percent of this population is employed.
"We have people that aren't eligible and I know there are Nebraskans that want to work, but you can't generate enough income to qualify for the exchange," Griess said. "It's incumbent upon us to help them."
Lost Opportunity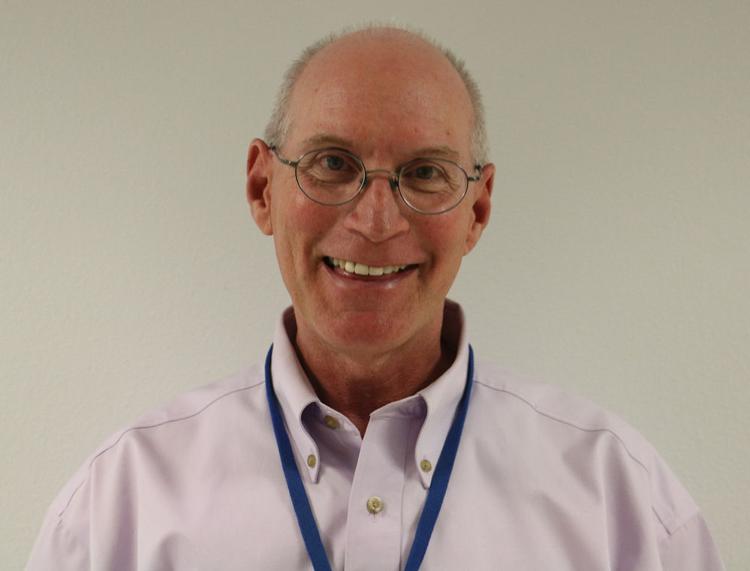 Jeff Tracy, health director at CAPWN said not taking the Medicaid expansion was a lost opportunity for their patients.
"We were disappointed when it did not occur," he said.
CAPWN found people who have Medicare, on average, visit the doctor five times a year. Private insurance and Medicaid visit three to three and a half times, the uninsured two times per year.
"People who have chronic diseases, those are the ones who tend to put off care," Tracy said. "Even with our sliding scale, it's a struggle."
Tracy said the coverage many of CAPWN's patients miss out on includes routine care, which allows people to take care of themselves, stay out of emergency rooms and helps prevent long-term care.
"There's a huge cost savings not only to individuals but the state and country," he said.
When people don't have medical coverage, they prioritize that coverage at the bottom of their list.
"We know that if you are diabetic and struggling, maybe coming twice a year, your outcome is going to be less," he said.
Bad Debt, Charity Care
Under the Emergency Medical Treatment and Labor Act hospitals cannot turn away individuals who have an emergency medical condition based on their ability to pay.
Griess said it's against the law to refuse service if the patient is not insured.
He said hospitals determine the condition of the patient and treat them, which often turns into a stay.
"Somebody has to pay, whether it's the government, employers, or individuals," he said.
A person's income determines whether they pay a portion of the bill or none at all.
"Bad debt is when a determination is made that people could pay and chose not to," Griess said. "Maybe they had a life event and at one time they could pay, but can't now."
Charity is determined once the patient walks in and is written off, bad debt was collectible at one time and written off.
"We're seeing those numbers hold strong or increase a little bit because people aren't signing up during the marketplace," Griess said. "It's been a real struggle for health care in this country and for states that didn't take the expansion."
If a person is unable to pay, rural hospitals are put in a bind.
"There is no mechanism in place for someone who can't pay their hospital bill," Hunter said. "It doesn't matter if it's Regional West or us, we take it on the chin."
One problem rural Nebraska hospitals are seeing is payment reductions under Medicaid. Hospitals expected to see newly insured patients through Medicaid expansion to offset those reductions. When Nebraska didn't expand Medicaid, hospitals were still bound by "Obamacare" regulations in which they agreed to accept less Medicaid money.
"They (hospitals) agreed to accept reduced Medicare payments as well as cuts to the Disproportionate Share Hospital (DSH) funding they received from the federal government to offset uncompensated care," Griess said.
In states that didn't take the expansion, many hospitals had to raise their rates due to bad debt and charitable care.
"Our charitable care, my guess will be somewhere around $25,000-30,000 and bad debt around $600,000-650,000," Hunter said. "Our total revenue will be around $11 million, so we'll write off a million before we do anything.
Kimball Health Services hopes to end the year in the black or break even.
"Over the last 4-5 years, essentially Kimball has been a break-even hospital in operations only," he said. "Where we get hurt is trying to find those dollars for innovations and new equipment."
Griess said BBGH's revenue has declined because payment cuts agreed to in the health care law have been happening. States that didn't take the Medicaid expansion have been the most hurt by these policies.
"Our bad debt has been increasing because we did not take the expansion," he said. "The frustrating part is we're paying taxes for this program but it's benefiting other states."
Because Nebraska didn't adopt the expansion, our money is being taken to Washington, D.C., and being filtered to states that took the expansion, Griess said.
Research has demonstrated a significant increase in rural bad debt and with charity funds declining.
"Simply walking through the door of an emergency room costs $400-500," he said. "Hospitals will likely incur the costs of this uncompensated care, which could eventually put them at financial risk."
The University of Nebraska Medical Center said Medicaid expansion would cut uncompensated care costs by 61 percent, stabilizing hospital budgets and lowering the costs shifted on to Nebraska families who do have insurance.
"From a financial perspective, it would be great for us," Griess said.
A study by two University of Nebraska at Kearney professors released in April found the state's economy could avoid more than $1 billion over the next five years in medically-related bankruptcies, unnecessary spending and taxes if the state expanded Medicaid. The study also found Nebraska would generate $5 billion in economic activity while also receiving more than $2 billion in federal expansion funding.
Expanding Medicaid would reduce the amount of uncompensated care for Nebraska hospitals by $483 million by 2020.
The University of Nebraska Medical Center estimates through 2019 Nebraska will have more than $1 billion in uncompensated care without Medicaid redesign.
Griess said BBGH understands they are not going to get more money from the government to pay for patients.
"We are looking at eliminating waste and being more efficient to compensate for percentages of revenue we're losing by not taking the expansion," he said.
Against repealing Obamacare
Griess said there needs to be a continuing discussion about health care. His goal is to seek understanding.
"The more we spend looking at the situation, the more we're going to learn to be better," he said.
Hunter believes it would have helped Nebraska to expand Medicaid.
"Expansion of Medicaid may have made the difference this year," he said. "But we haven't closed our books yet this year."
Griess said he wouldn't completely discount "Obamacare" because it has done good things, such as eliminating preexisting conditions, preventing clients from being dropped because of illness and having children covered on parents' plans.
"It's not perfect by any means," he said. "It's got work that needs to be done, but we need to look at transforming it instead of repealing it."