Nebraska lawmakers took a step Tuesday toward making sure sexual assault survivors know about their rights and the help available to them.
Legislative Bill 43 cleared the first of three rounds of debate on a 41-0 vote.
State Sen. Kate Bolz of Lincoln, who introduced the bill, said it does not create new rights for people who have been sexually assaulted. Rather, it requires law enforcement or medical providers to give people information right away that clearly spells out those rights.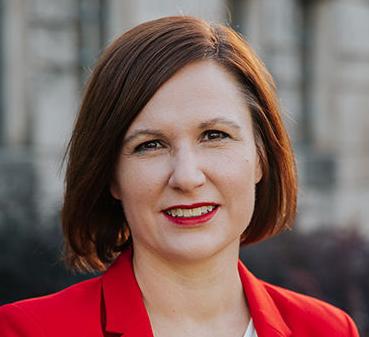 Among them are: the right to be treated with fairness, dignity and respect; the right to have an advocate present during examinations or interviews; the right to health care, including a free forensic medical examination; the right to be heard and participate in the criminal justice process; and the right to be protected from threats of harm based on their cooperation with law enforcement.
"You might think this sounds like common sense, but survivors under duress are often overwhelmed by the experience and by the reporting process," Bolz said.
The bill also makes clear that people reporting sexual assaults should not be prosecuted for a misdemeanor uncovered by the investigation.
Some senators raised questions about the proposal, in particular, the use of the term "survivor" rather than "victim." Others, including Sen. Ernie Chambers of Omaha, said it might affect prosecutions to have an advocate accompany the survivor during depositions and other legal steps.
Bolz said the term "survivor" is used in the federal legislation on which her proposal was based and is preferred by people who have been assaulted. She said survivors already can have advocates accompany them.
Guns in the State Capitol
Sen. Machaela Cavanaugh of Omaha said Tuesday that she has backed off her promise to file a legislative rule change to ban open carry of firearms in the Capitol after being assured it is being given priority consideration.
"I know everyone is committed to finding a solution and finding a solution quickly," Cavanaugh said.
Last week, the senator had pledged to seek a rule change after complaining about inaction in addressing Capitol rules after two men roamed the halls of the building with loaded semi-automatic rifles Feb. 21. One man testified before a legislative hearing while holding a loaded AR-15.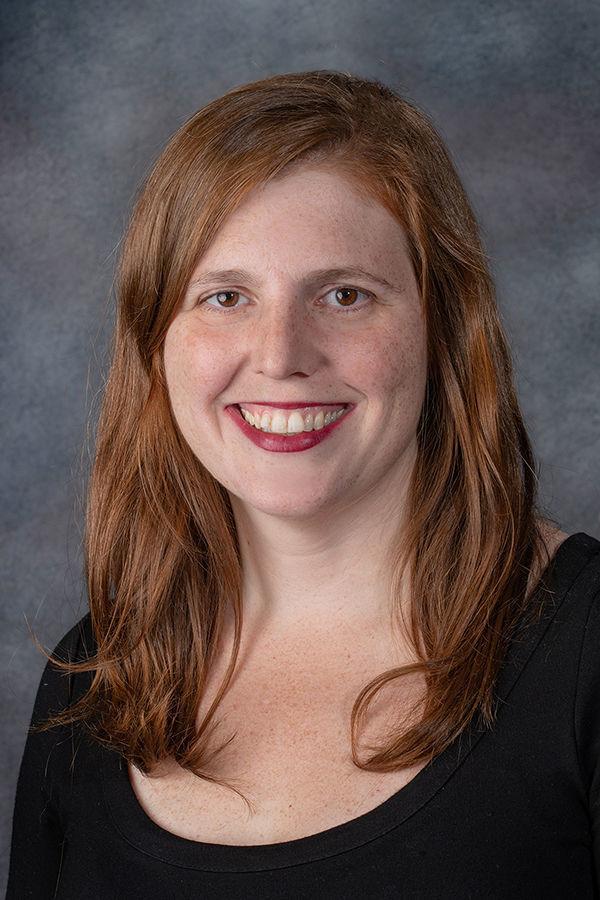 Several senators expressed surprise and concern that open carry of firearms is permitted in the Capitol. By contrast, concealed carry is banned in the Statehouse by state law, because the building contains two courtrooms, one each for the State Supreme Court and Court of Appeals.
Lincoln Sen. Mike Hilgers, who heads the Legislature's Executive Board, said Tuesday that he's still trying to discern what lawmakers can do, and if they do something, what can be enforced by the State Patrol, which provides security for the Capitol.
Hilgers met with patrol officials on Tuesday. One question, he said, is whether the Legislature could bar open carry via a legislative rule change or whether a change in state law would be necessary.
A number of senators, he said, have expressed concerns about securing at least the legislative chambers, committee hearing rooms and senators' offices within the Capitol.
College savings plans
Also given first-round approval on Tuesday was a bill that would allow employers' contributions into a 529 college savings plan to be deducted by the employee, as long as the contribution was part of their income.
LB 1042, as initially proposed, would have also allowed 529 plans to be used to pay off student loans and the cost of apprenticeships. But those provisions were stripped from the bill in an effort to eliminate a projected $17 million loss of state tax revenue by allowing such a state income tax deduction.
Lawmakers also approved an amendment from Sen. Patty Pansing Brooks of Lincoln that clarified that Nebraska's 529 plans cannot be used to pay tuition to a private, K-12 school.
"Pulse crops" get support
About 80,000 acres of chickpeas, lentils and other "pulse crops" are grown in Nebraska. Under LB 803, growers of such legumes will have their own "checkoff" program to allow for promotional purposes, similar to the fees charged on corn and soybeans that finance promotional efforts for those crops.
The bill was given 37-0 first-round approval Tuesday.