The World-Herald's Washington Bureau rounds up news highlights from Capitol Hill and beyond.
The August break is in the rearview mirror as Congress returns this week to a packed fall agenda.
First on the list: Lawmakers need to approve the annual spending bills — or some form of temporary patch — to keep the government from shutting down Oct. 1.
Proposals for tackling gun violence could be up for consideration in the wake of recent mass shootings. But it remains unclear what — if any — measures could get the support of President Donald Trump.
The Senate is expected to vote on Gen. John Hyten's nomination to be vice chair of the joint chiefs of staff.
That nomination got more complicated with allegations that Hyten sexually assaulted a top aide while in his current role — head of U.S. Strategic Command.
Google pays up
The Federal Trade Commission announced last week that Google has agreed to a $170 million settlement after allegations it illegally gathered personal data on children without the parents' consent.
Rep. Jeff Fortenberry, R-Neb., has previously pressed Google on such practices, which regulators say violate the Children's Online Privacy Protection Act.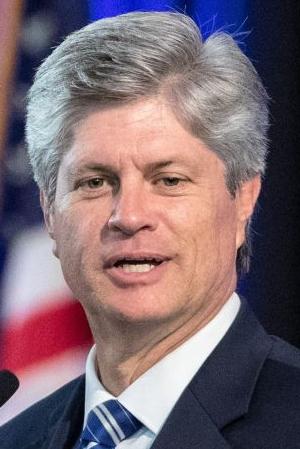 "With success should come responsibility," Fortenberry said in a statement about the settlement. "Parents should have confidence that their kids are safe online and that tech giants like Google are respecting their privacy and not marketing to them."
Critics of the agreement have characterized the fine as little more than a slap on the wrist given Google's status as a corporate behemoth.
Sen. Ed Markey, D-Mass., for example, said the FTC did not go far enough.
"Google's violations of COPPA are brazen, widespread, and specifically designed to increase profits," Markey said in a statement. "YouTube knowingly broke the law by tracking kids in order to rake in advertising dollars without the requisite notice to and permission from parents. This settlement makes clear that this FTC stands for 'Forgetting Teens and Children.' "
Fortenberry acknowledged that the amount of the fine represents a drop in the bucket for a company the size of Google, but added that it is still 10 times larger than all previous COPPA fines combined.
Opioid fight money
Nebraska is getting another $4 million for its efforts to tackle opioid addiction.
That money is part of an overall $1.8 billion nationally to address the issue.
In a press release announcing the money, Sen. Deb Fischer, R-Neb., described it as helping expand access to prevention, treatment and support services.
"Opioid addiction is an epidemic across the country, and Nebraska is not immune to this crisis," Fischer said. "The $4 million in federal funding for Nebraska represents another important step in our ongoing fight to combat drug addiction, which continues to harm our families and communities."
Trade pain
Farm country is turning up the volume on complaints about the trade war and its impact on their bottom lines.
Sen. Chuck Grassley, R-Iowa, is chairman of the Finance Committee that has jurisdiction over trade matters.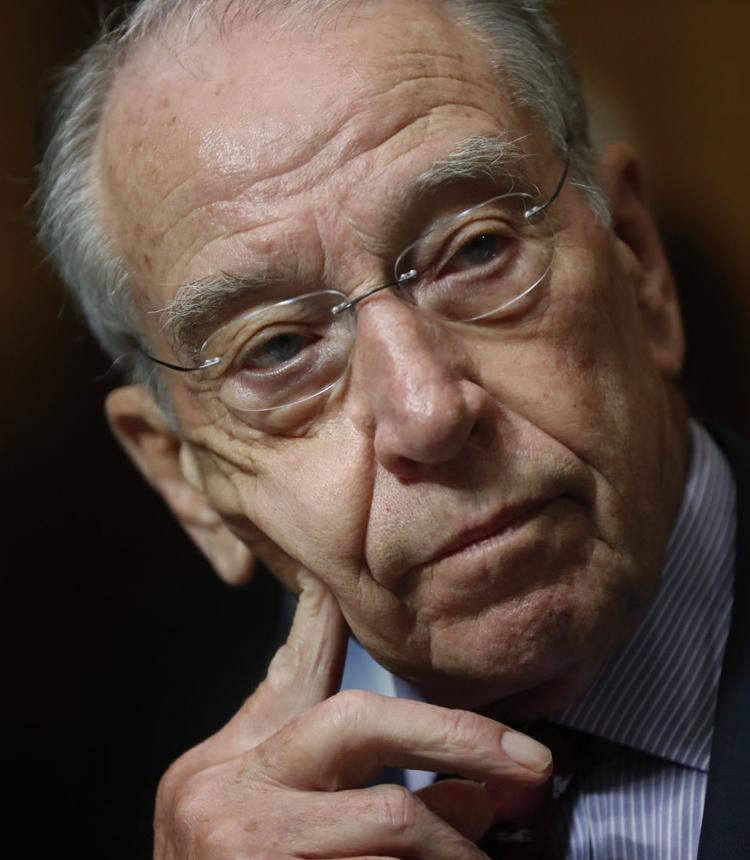 Talking to reporters last week, Grassley recounted recent discussions with the administration about the renegotiated trade agreement with Mexico and Canada.
The administration indicated September will be key to getting labor unions and House Democrats behind the new deal.
"When that's done, I think it moves pretty quickly," Grassley said.