Scott Frost and current Huskers spoke to the media at the opening day press conference.
Video and quotes from Frost and his players can be found below.
Also check out how more talent, muscle and chemistry will help the Huskers succeed in Frost's second season. Tom Shatel's takes on the press conference can be read here, and don't forget to read about how Kade Warner and his mustache are standing out in workouts and beyond.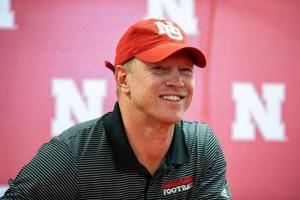 ---