The Gering wrestling squeaked out a 33-31 dual win over Ogallala on Thursday, Jan. 9.
The win came down to the wire for the Bulldogs. With just three matches to go, Gering was down 25-24.
"We knew it was going to be close. They're tough," Gering coach Jarred Berger said. "We just don't match up well against them. We knew it was going to be tough. We knew it was going to come down to the wire."
Iziah Blanco picked up a huge win at 220 to put Gering up 27-25. Blanco earned a 10-4 decision over Ogallala's Bo Edmond bringing the Gering fans to its feet.
"Iziah won that dual for us," Berger said. "He pulled out a tough match. That kid beat him earlier in the year, so it was a revenge match for him."
Berger said Blanco, who is in his first year of wrestling, continues to improve on the mat every time out.
"You can see it when he competes. He gutted that one out. He was dead tired. We needed that win and he got it," Berger said. "That is what we preach to these kids everyday — mental toughness."
Berger said he was happy he was able to get Blanco to come out for wrestling.
"We challenged our kids last year. We told them, 'We need big kids, so go find them. I don't know where they're at. Get the football players out here. It will make them better football players. Get them out here. Go recruit.' We pushed and we got a few of them to come out. (Iziah's) one of them. Andrew Mount is one of them. That's awesome," Berger said.
Ogallala's Colton Donason pinned Tucker Hixon in 1:43 in the next match putting the Indians up 31-27. Gering's Marquel Maldonado, though, picked up a forfeit win at 106 pounds to give the Bulldogs the 33-31 win,
Gering's Quinton Chavez was the first Bulldog to get on the board with a 7-2 decision over Ogallala's Coley Stokey in the 113-pound weight class.
Paul Ruff picked up a forfeit win at 120.
At 126, Gering's Tyler Nagel won 12-0 over Tanner Ostrander. Nathaniel Murrillo followed that up with a 7-0 win over Ogallala's Merritt Skinner at 132.
Ogallala's Domingo Carrizales won an 11-8 decision over Albert Stone in the 138-pound weight class.
Nate Rocheleau, of Gering, pinned Blake Wyatt in 3:05 at 145, and the Indian's Gage Stokey pinned Donovan DeLosSantos in 1:24 at 152.
The Bulldogs' Jacob Awiszus defeated Cameron Zink of Ogallala 7-2 at 160.
Ogallala picked up back-to-back pins. Hunter Skalsky pinned Eli Thompson in 1:39 at 170-pounds, and Brock Skinner pinned Taydon Gorsuch in 1:09.
The Indian's Hunter DeVoe won 10-4 over Gering's Andrew Mount at 195 pounds.
The Bulldogs are back in action in the Douglas, Wyoming, tournament that kicks off at 10 a.m. on Friday, Jan. 10.
106 — Marquel Maldonado, Gering, win by forfeit
113 — Quinton Chavez, Gering, dec. Coley Stokey, Ogallala, 7-2
120 — Paul Ruff, Geriong win by forfeit
126 — Tyler Nagel, Gering, dec. Tanner Ostrander, Ogallala, 12-0
132 — Nathaniel Murillo, Gering, dec. Merritt Skinner, Ogallala, 7-0
138 — Domingo Carrizales, Ogallala, dec. Albert Stone, Gering, 11-8
145 — Nate Rocheleau, Gering, pin Blake Wyatt, Ogallala, 3:05
152 — Gage Stokey, Ogallala, pin Donovan DeLosSantos, Gering, 1:24
160 — Jacob Awiszus, Gering, dec. Cameron Zink, Ogallala, 7-2
170 — Hunter Skalsky, Ogallala pin Eli Thompson, Gering, 1:39
182 — Brock Skinner, Ogallala pin Taydon Gorsuch, Gering, 1:09
195 — Hunter DeVoe, Ogallala, dec. Andrew Mount, Gering, 10-0
220 — Iziah Blanco, Gering, dec. Bo Edmond, Ogallala, 10-4
285 — Colton Donason, Ogallala, pin Tucker Hixon, Gering, 1:43
PHOTOS: Gering-Ogallala Dual 1-9-20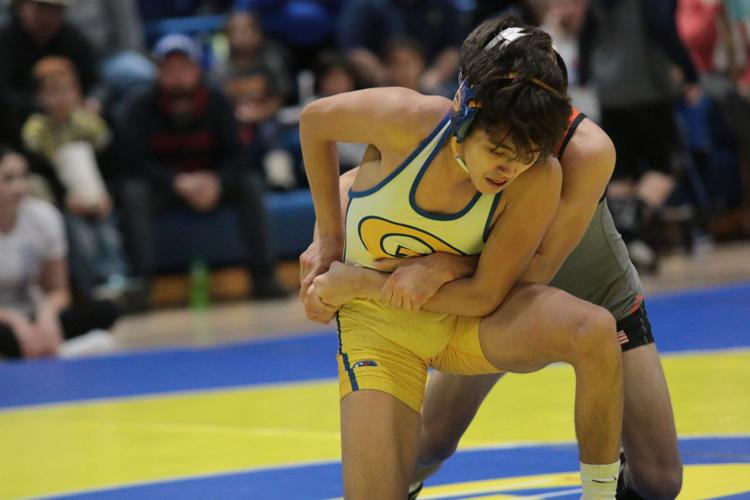 PHOTOS: Gering-Ogallala Dual 1-9-20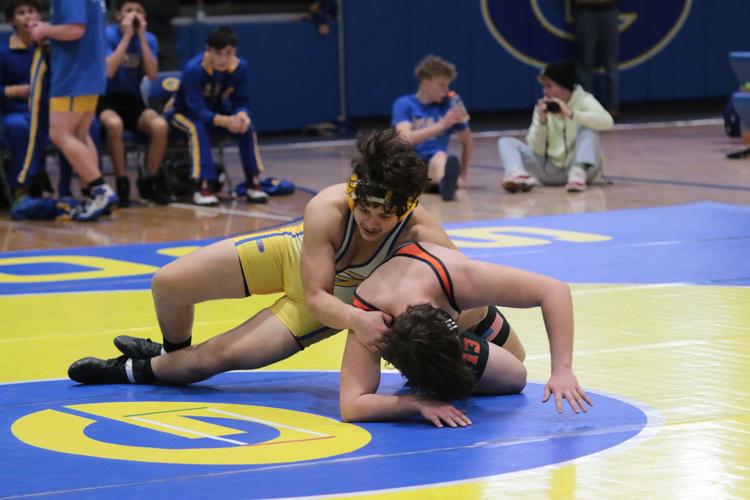 PHOTOS: Gering-Ogallala Dual 1-9-20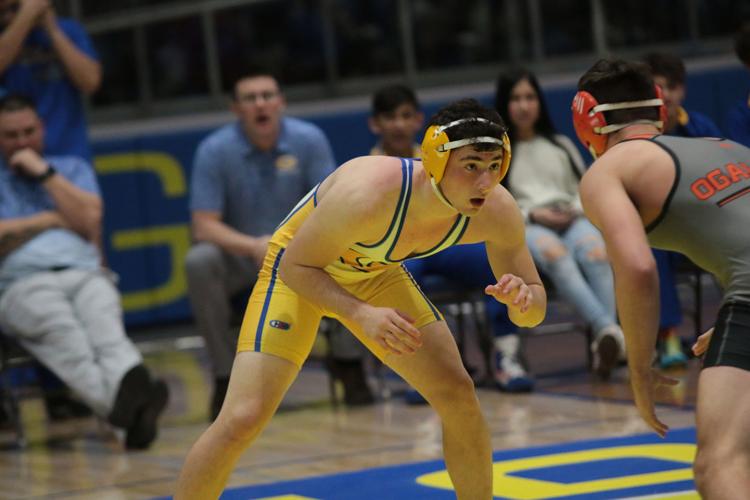 PHOTOS: Gering-Ogallala Dual 1-9-20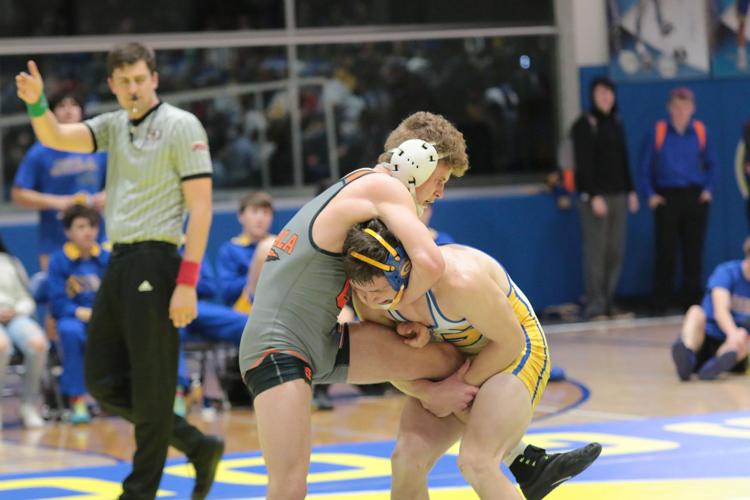 PHOTOS: Gering-Ogallala Dual 1-9-20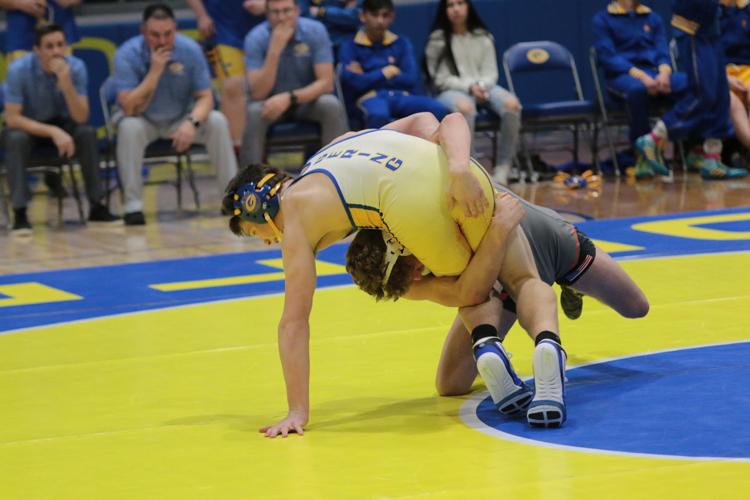 PHOTOS: Gering-Ogallala Dual 1-9-20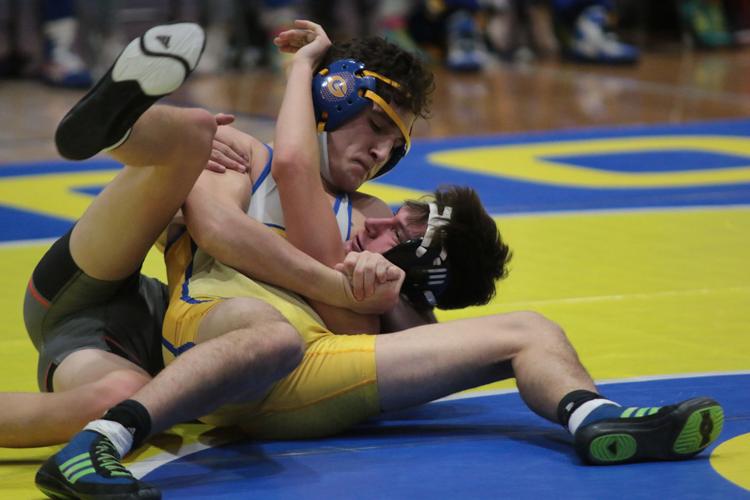 PHOTOS: Gering-Ogallala Dual 1-9-20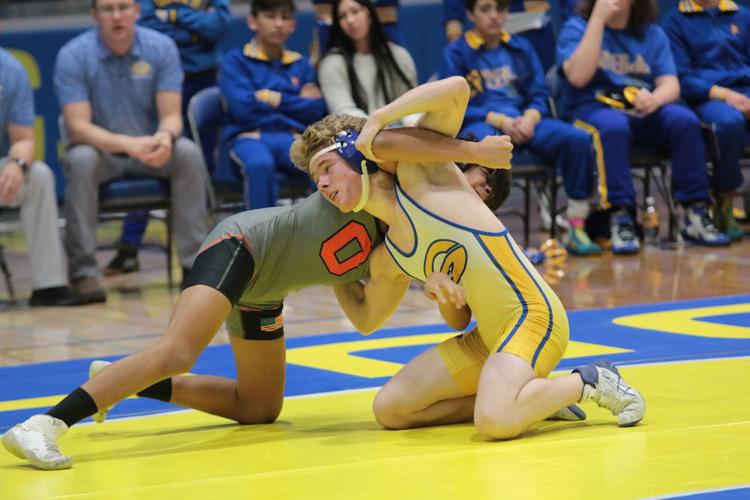 PHOTOS: Gering-Ogallala Dual 1-9-20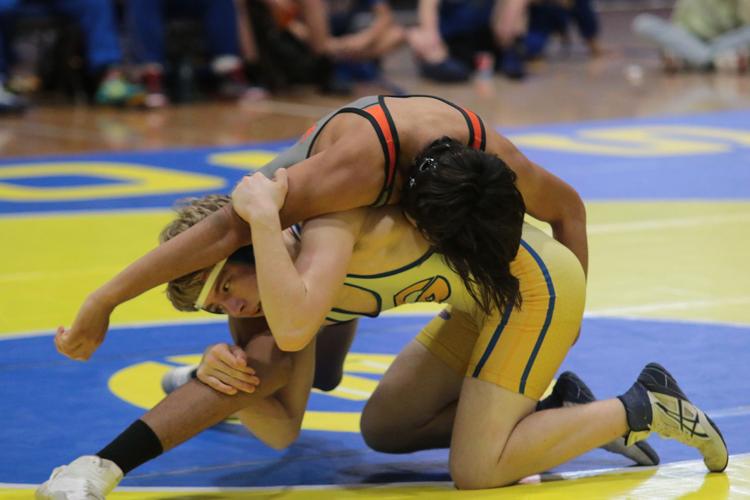 PHOTOS: Gering-Ogallala Dual 1-9-20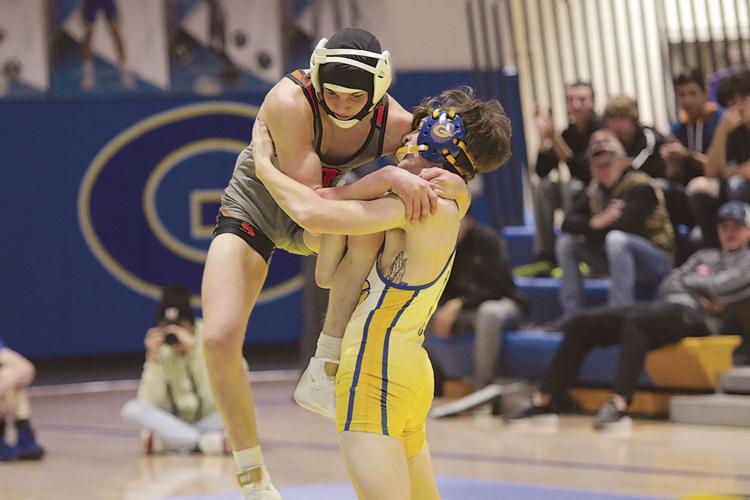 PHOTOS: Gering-Ogallala Dual 1-9-20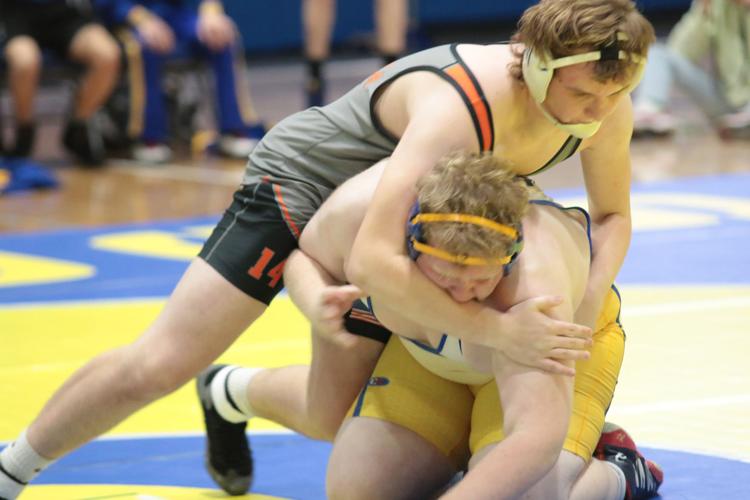 PHOTOS: Gering-Ogallala Dual 1-9-20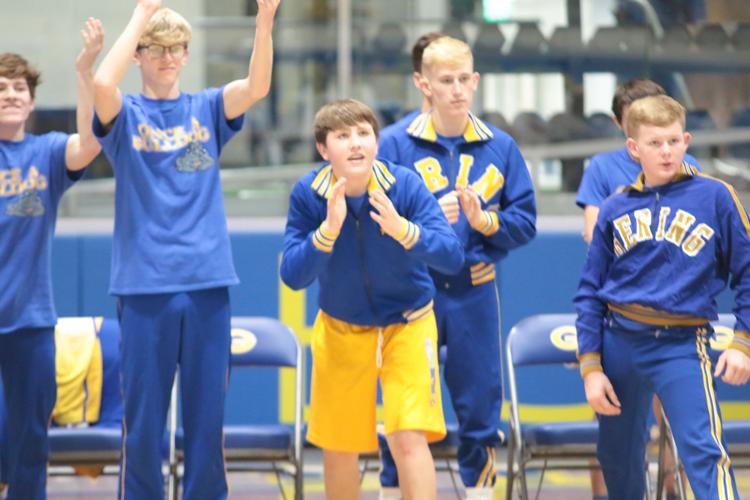 PHOTOS: Gering-Ogallala Dual 1-9-20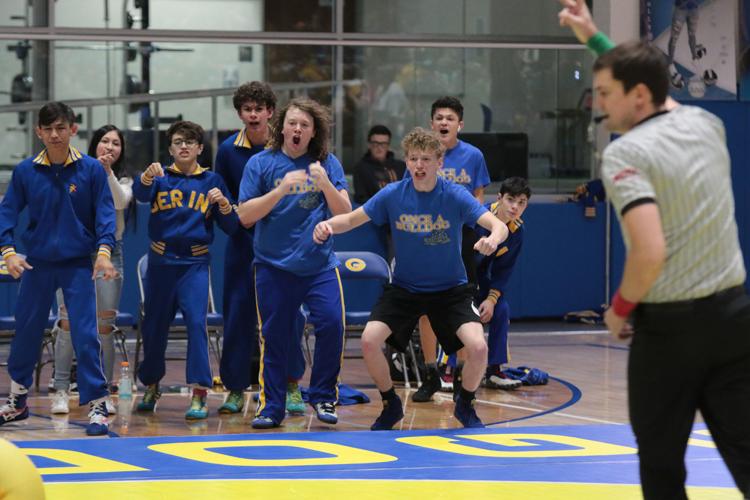 PHOTOS: Gering-Ogallala Dual 1-9-20