MITCHELL — The Mitchell boys basketball team rode Austin Thyne's hot hand to a 54-33 win over Chadron on Saturday, Jan. 11.
With his brother Blake out due to illness, Austin shouldered much of the offensive workload, pouring in 20 points for the Tigers. Thyne connected on four 3-pointers.
PHOTOS: Mitchell-Chadron Boys Basketball
Mitchell coach Jayson Gregory said his team played much better than they did against Scottsbluff the night before.
"I felt like we did a better job of moving the ball offensively. A lot of people had their hands on the ball every possession," Gregory said. "Driving lanes opened up for us that led to some open shots as well, as compared to the night before against Scottsbluff. Our ball movement was much better. We played very well defensively. We communicated and did a nice job working as a defensive unit."
Mitchell jumped out to a 14-7 lead in the first quarter behind 10 points by Thyne. The Tigers added 20 points in the second quarter, including another eight points by Thyne. Chadron had its biggest offensive output in the second scoring 12 points in the quarter.
The Tigers put up 12 points in the third to take a 46-24 lead into the final frame. With most of the starters resting for Mitchell, Chadron outscored the Tigers 9-8 in the fourth.
Francisco Barrios added 11 points for Mitchell, and Keaton Reichert scored 10.
Cooper Heusman paced Chadron with 10 points.
Chadron coach Mitch Berry said his team was plagued by missed shots.
"Offensively, we just couldn't find the basket tonight," Berry said. "It's just the way it goes. I thought we had a lot of good looks at the basket, we just couldn't get them to fall tonight. When we did get to the basket and got fouled, we couldn't make free throws. It's just one of those nights of bad shooting. It happens. It's a long year.
"Defensively, we didn't do a good job of keeping them in front of us and they got to the basket a lot and got some easy buckets."
Gregory said it is exciting that his team is playing so well, because their success didn't come overnight.
"We've been building this for about three years. When Blake, Keaton and John were freshman they were seeing a lot of varsity time. We took our lumps. Halfway through their sophomore year things started to really click," Gregory said.
"We've been adding pieces throughout the years. Rylan, Francisco and Jaron, the next year, began seeing some time at a young age," he said. "It's been kind of a process, but it's building. It has been rewarding just watching them grow as players. Now we're starting to see the wins, that's the payoff."
Mitchell 14 20 12 8 — 54
Chadron 7 12 5 9 — 33
Mitchell
Keaton Reichert 10, Francisco Barrios 11, Austin Thyne 20, Jaron Anderson 4, Rylan Aguallo 4, Jonathan Pieper 5.
Chadron
Dawson Dunbar 4, Trevor Berry 3, Dillan Sayaloune 2, Collin Brennan 5, Dawson Reitz 2, Zach Collins 4, Gaurav Chima 3, Cooper Heusman 10.
PHOTOS: Mitchell-Chadron Boys Basketball 1-12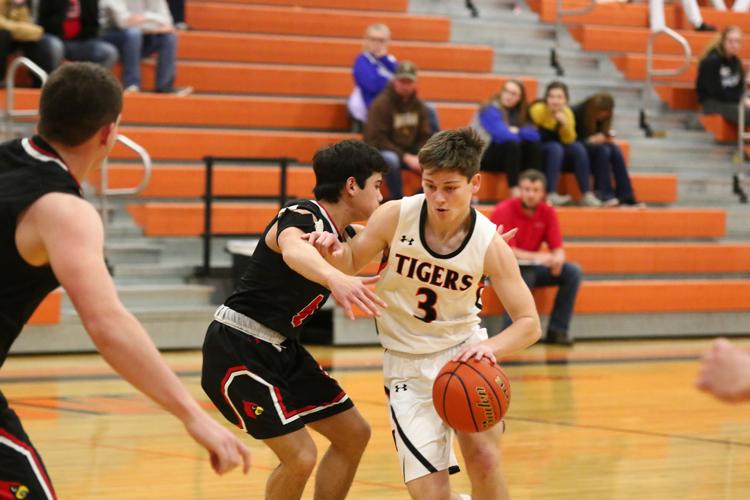 PHOTOS: Mitchell-Chadron Boys Basketball 1-12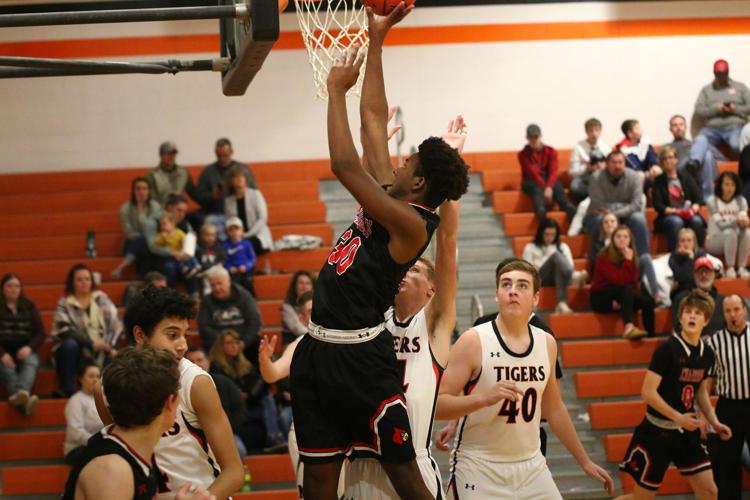 PHOTOS: Mitchell-Chadron Boys Basketball 1-12
PHOTOS: Mitchell-Chadron Boys Basketball 1-12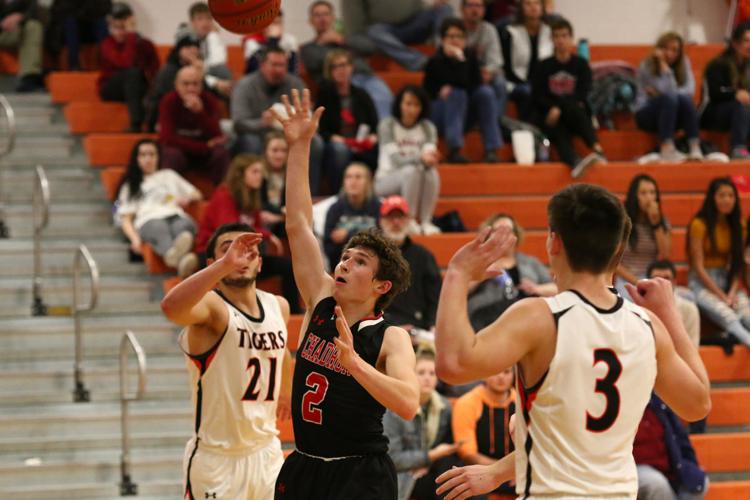 PHOTOS: Mitchell-Chadron Boys Basketball 1-12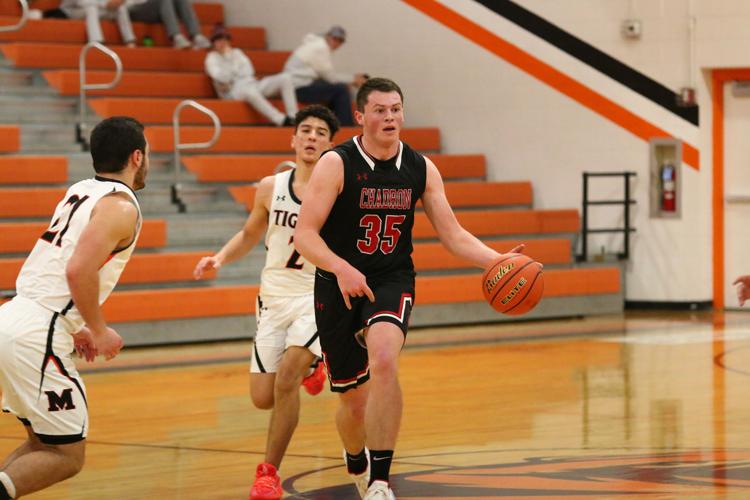 PHOTOS: Mitchell-Chadron Boys Basketball 1-12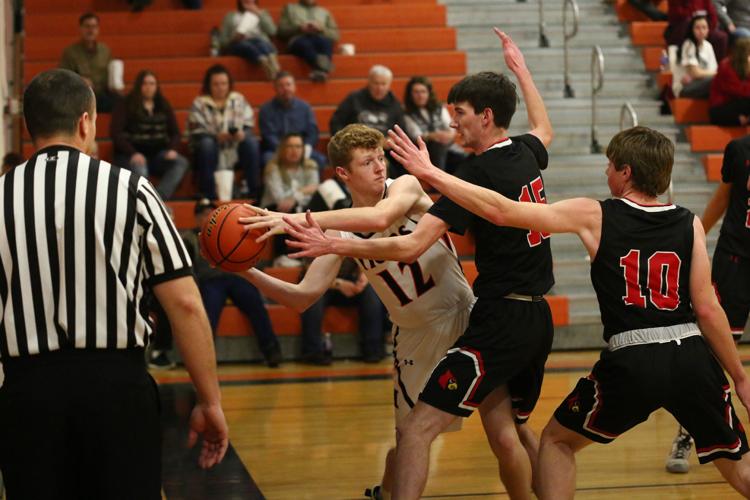 PHOTOS: Mitchell-Chadron Boys Basketball 1-12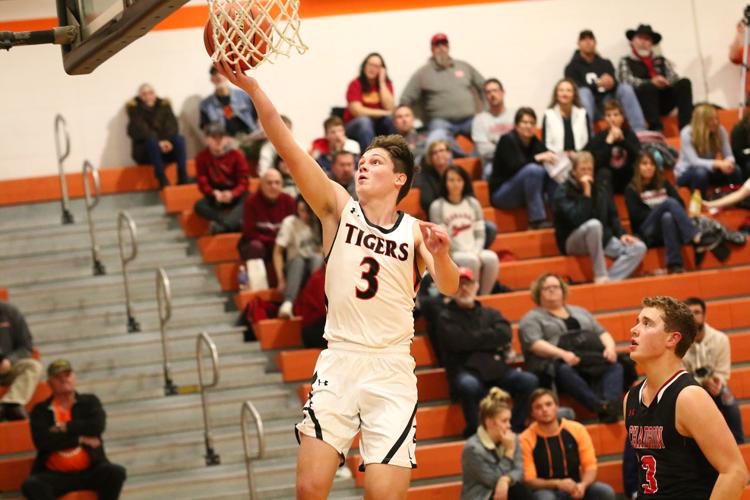 PHOTOS: Mitchell-Chadron Boys Basketball 1-12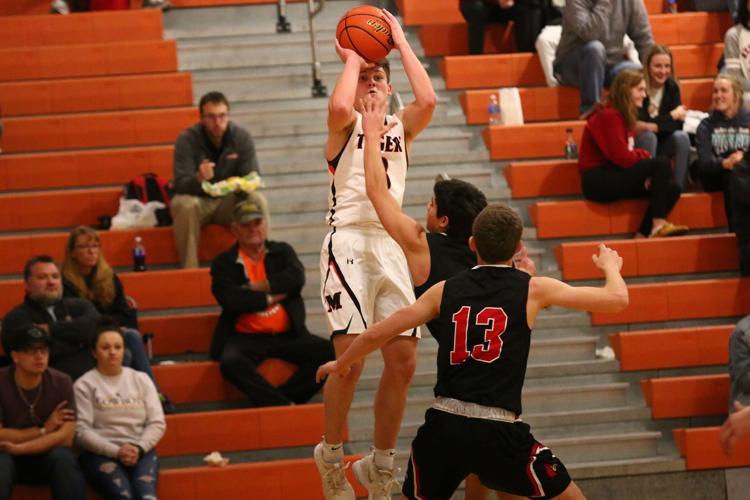 PHOTOS: Mitchell-Chadron Boys Basketball 1-12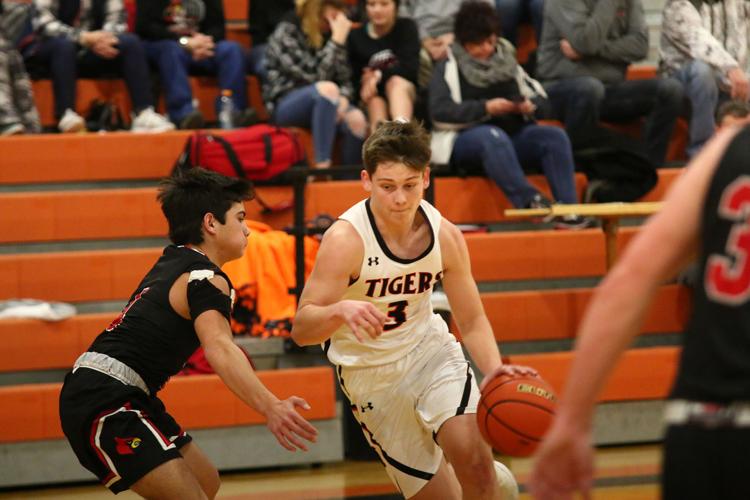 PHOTOS: Mitchell-Chadron Boys Basketball 1-12