MITCHELL — Dawson Mohr and Jasiya DeOllos combined for 51 points to lead the Scottsbluff boys basketball team past Mitchell, 75-50, on Friday, Jan. 10.
The Bearcats improved to 11-1 with the win, while Mitchell fell to 8-4.
"Mitchell's got a really talented team," Scottsbluff head coach Scott Gullion said. "They've got guys that can shoot it, they've got guys who can drive it and they've got good size. I though we did a nice job defensively of taking them out of some of the stuff they wanted to do. And then offensively, for us, I thought we shared the ball really well. Guys scored it when they had the chance and we found open guys. I thought we moved really well."
Scottsbluff didn't waste any time getting accustomed to the new atmosphere in Mitchell as the Bearcats raced out to an early 14-4 lead capped off by a bucket and 3-pointer by DeOllos to set the pace for the contest. The Tigers pulled back to within three points, 18-15, as the clock ticked down in the frame with five points from Blake Thyne and a pair of treys by Keaton Reichert. Scottsbluff, though, finished out the quarter with two buckets to take a 22-15 lead.
The second period belonged solely to Scottsbluff as the Bearcats started the quarter with nine unanswered points, outscoring the Tigers 24-6 in the period to take a commanding 46-21 lead into the intermission.
Gullion was pleased with his team's defensive effort throughout the contest, tauting his team's ability to hold off the Mitchell air attack from the 3-point line.
"We have good size and we have good athleticism," he said. "We defended really well. I thought we did a good job of getting them off the 3-point line and then when they drove it, I thought we did a really good job of getting stops and taking stuff away. Overall, I thought it was a tremendous effort by our defense and we have been seeing that most of the year. So, for us to be successful, that's got to continue."
The Tigers adjusted to start the second half, keeping pace with the Bearcats with both teams scoring 14 in the period. However, the big second period still loomed large as Scottsbluff was still in control with a 60-35 lead after three quarters in the books.
Although the Tigers played well on defense in the final eight minutes of the contest, Scottsbluff outscored Mitchell 17-15 in the frame with eight points from the charity stripe.
Both teams were stellar from the line as Scottsbluff drained 10 of 15 from the stripe and Mitchell finished 10-for-13.
Despite the loss, Mitchell head coach Jayson Gregory was pleased with his team's effort against the Bearcats.
"I think seeing good competition like Scottsbluff shows us what we need to work on as we push forward through the season," he said. "They played very well defensively and it was really hard for us to get to the basket. We didn't get a lot of open looks and their defense was definitely big time tonight.
"We respect Scottsbluff so much and it was a big opportunity for our boys to show what kind of team we are," Gregory added. "It definitely didn't play out like we wanted it to, but our kids' effort was there. We had pretty good attitudes considering the circumstances and we have to push forward, have a short memory, and be ready to go tomorrow."
Mitchell was led in the contest by Blake Thyne, who finished the night with 18 points and four 3-pointers in the losing effort. Reichert added eight points, while Francisco Barrios and Jonathan Pieper chipped in six points apiece.
Mohr led all scorers with 28 points on four 3-pointers, while DeOllos added 23 in the win.
DeOllos needed just 13 points coming into the contest to eclipse the career 1000-point mark, His 23 points put the senior at 1010 for his career. Although happy with his accomplishment, DeOllos was focused on Mitchell first and foremost.
"We played very well, especially after the loss," DeOllos said. "We knew we wanted to come out and play tough, make Mitchell have a tough game and that's exactly what we did. I was just trying to play my game. I wasn't thinking much about it because I knew it was going to come."
Sam Clarkson just missed a double-double with nine points and nine rebounds, while Chance Parker finished with eight points and 12 rebounds for the Bearcats.
Mitchell will try to bounce back when it hosts Chadron. Scottsbluff will hit the road against the Cheyenne schools starting with Cheyenne South on Saturday.
In the girls contest, Scottsbluff also used a big second quarter to hold off Mitchell, outscoring the Tigers 21-7 in the frame to go on to win 60-44. Scottsbluff held off a 19-point fourth-quarter surge by the Tigers highlighted by 10 points from Marjie Schmitt.
Scottsbluff head coach Dave Bollish said his team executed its defensive game plan well, holding Mitchell to 18 points in the first half and 20 in the second.
"I thought we did a nice job of executing what we practiced," he said. "We did a nice job of not just settling on outside shots. It was a well-balanced game. We moved the ball well from corner to corner."
He added that the Tigers have improved a lot this season and praised head coach Shawn Harvey and his staff's work with the Tigers.
"Mitchell did a really good job. They're much improved from the beginning of the year," he said. "My hats off to coach Harvey, they're doing a good job (with that team)."
The win improved Scottsbluff to 9-5 on the season, while Mitchell drops to 7-6 heading into Saturday's match-up with Chadron.
Schmitt paced the Tigers with 12 points, while Quincey Johnson added nine. Jayden Kanno and Makena Chambers each pitched in six.
Scottsbluff had two players in double figures as freshman Payton Burda lit up the scoreboard with 15 points and senior Yara Garcia added 13. Mariyah Avila just missed double digits with nine points in the contest.
Scottsbluff (11-1) 22 24 14 17 — 75
Mitchell (8-4) 15 6 14 15 — 50
Quentin Scott 3, Sabastian Harsh 4, Jasiya DeOllos 23, Chance Parker 8, Dawson Mohr 28, Trace Travnicek 2, Sam Clarkson 9.
Keaton Reichert 8, Francisco Barrios 6, Austin Thyne 4, Jaron Anderson 2, Rylan Aguallo 3, Blake Thyne 18, Easton Anderson 3, Jonathan Pieper 6.
Scottsbluff (9-5) 9 21 13 17 — 60
Mitchell (7-6) 11 7 7 19 — 44
Mariyah Avila 9, Yara Garcia 13, Emma Herman 4, Anna Kelley 6, Aubry Krentz 4, Emma Foote 7, Payton Burda 15, Brady Laucomer 4.
Quincey Johnson 9, Angelica Gutierrez 7, Jayden Kanno 6, Makena Chambers 6, Ansley Hessler 4, Marjie Schmitt 12.
PHOTOS: Scottsbluff-Mitchell Basketball 1-10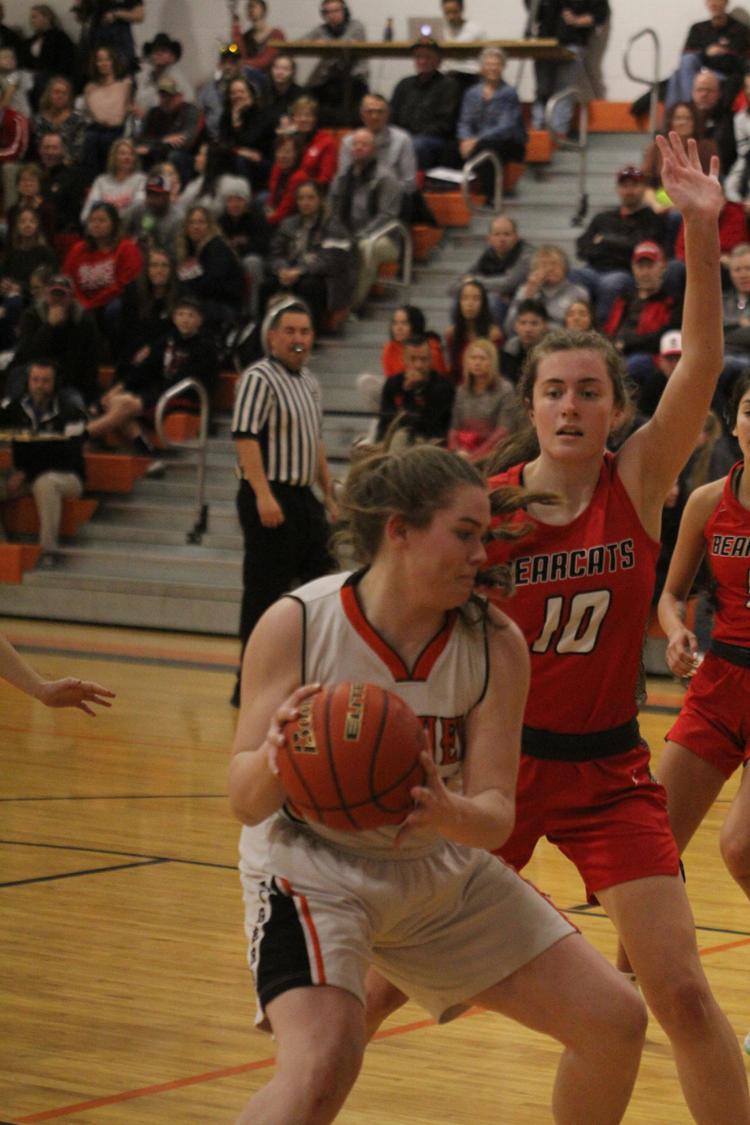 PHOTOS: Scottsbluff-Mitchell Basketball 1-10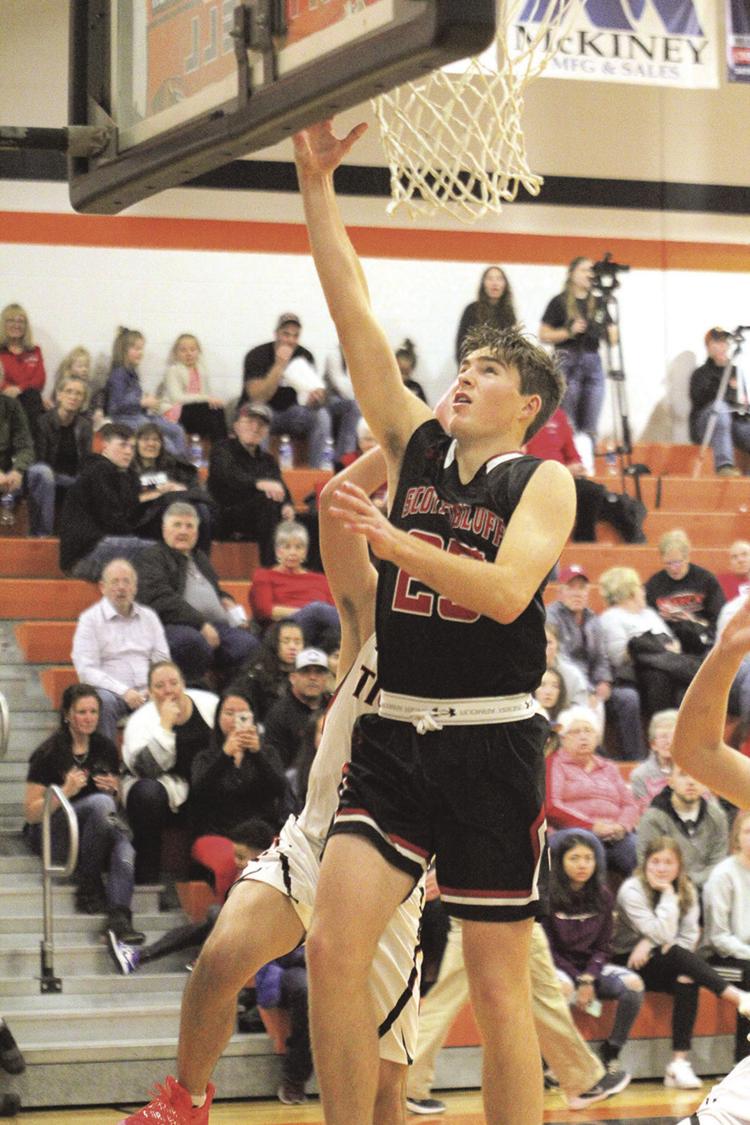 PHOTOS: Scottsbluff-Mitchell Basketball 1-10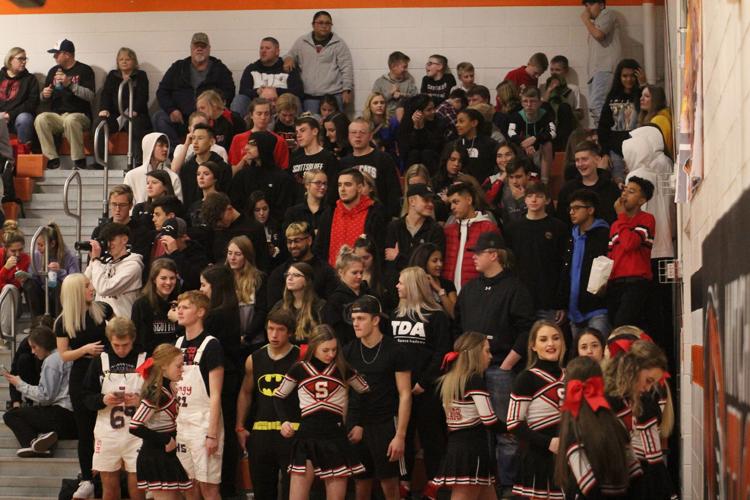 PHOTOS: Scottsbluff-Mitchell Basketball 1-10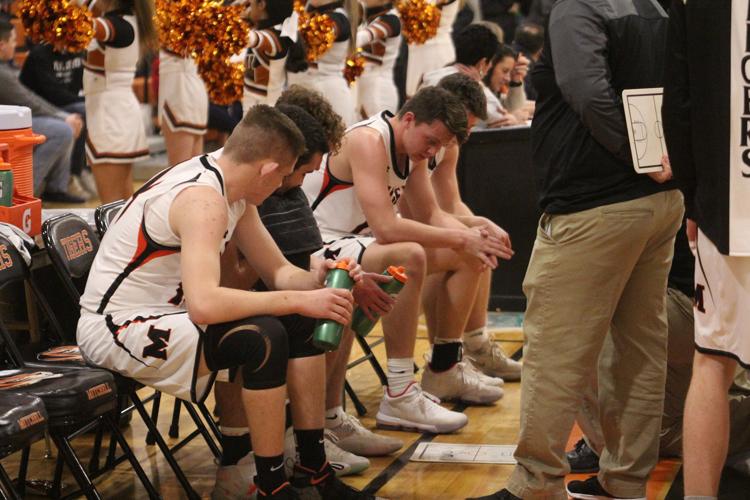 PHOTOS: Scottsbluff-Mitchell Basketball 1-10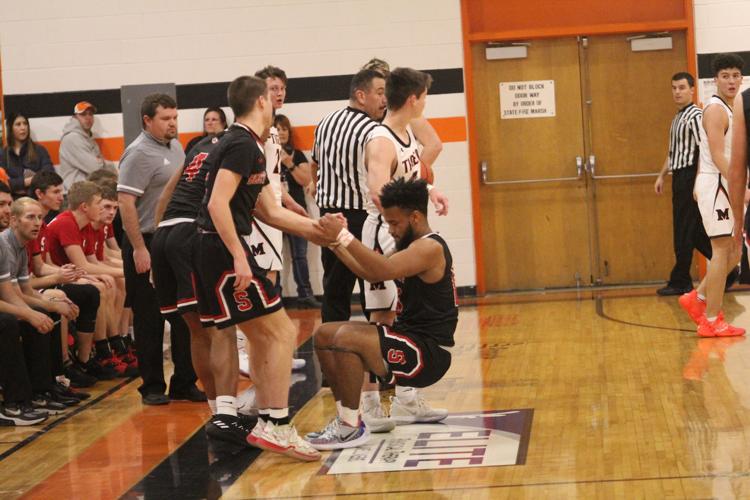 PHOTOS: Scottsbluff-Mitchell Basketball 1-10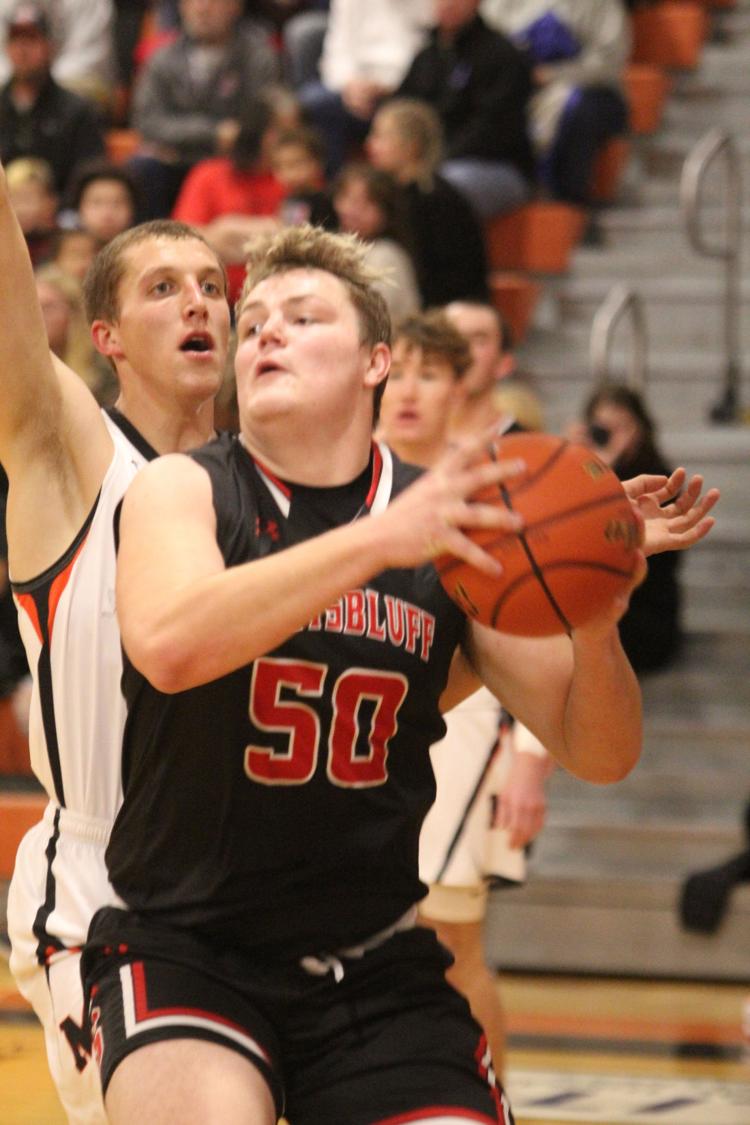 PHOTOS: Scottsbluff-Mitchell Basketball 1-10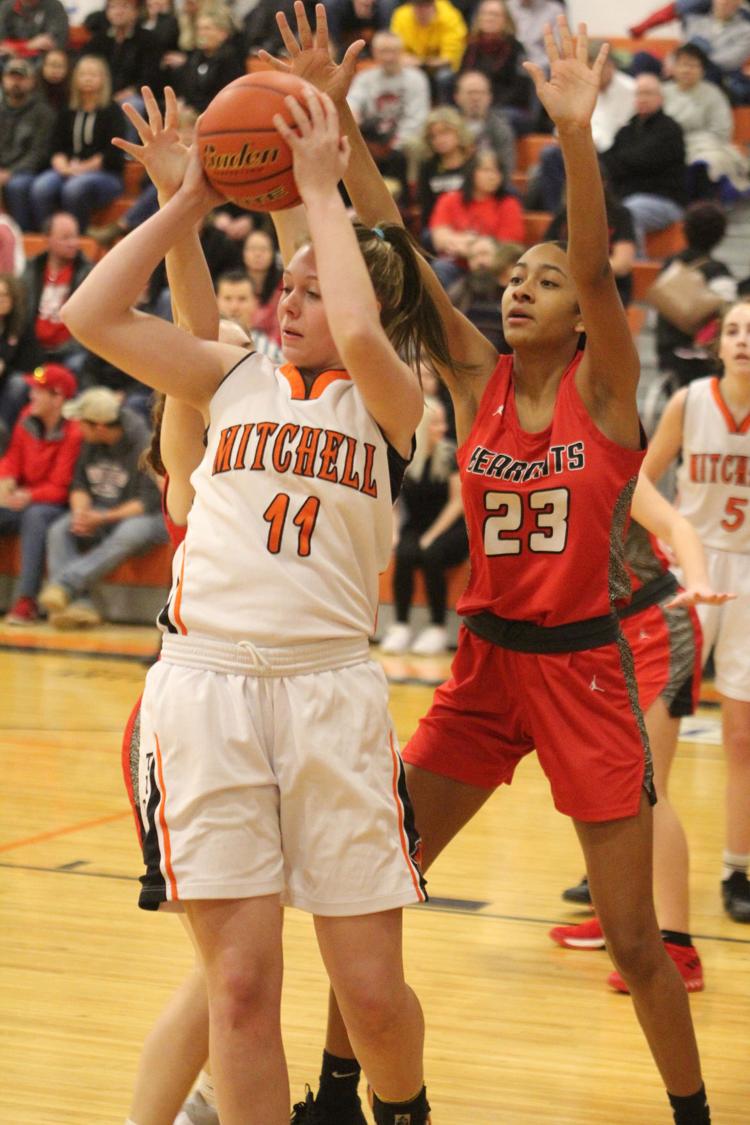 PHOTOS: Scottsbluff-Mitchell Basketball 1-10
PHOTOS: Scottsbluff-Mitchell Basketball 1-10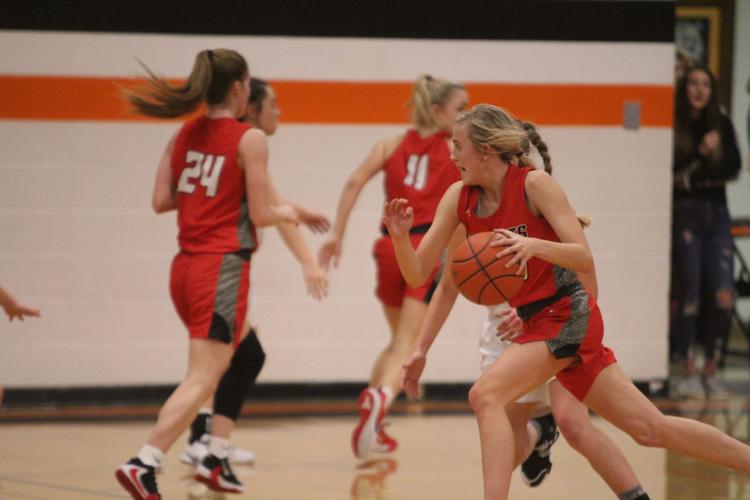 PHOTOS: Scottsbluff-Mitchell Basketball 1-10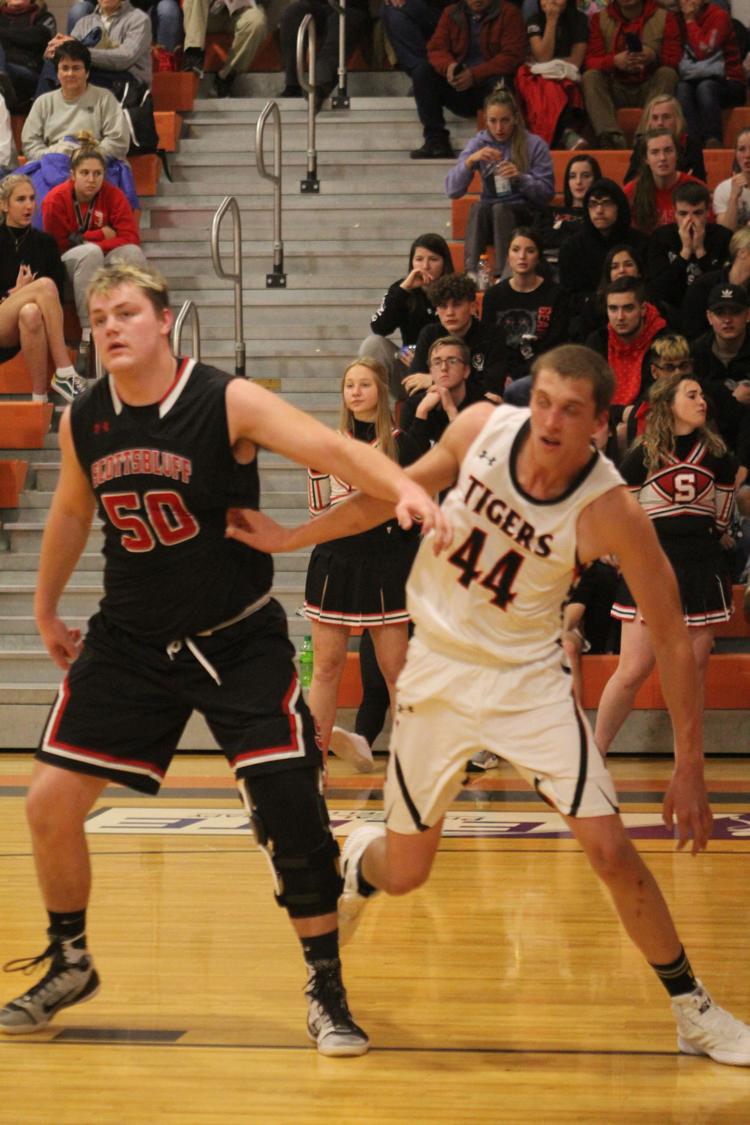 PHOTOS: Scottsbluff-Mitchell Basketball 1-10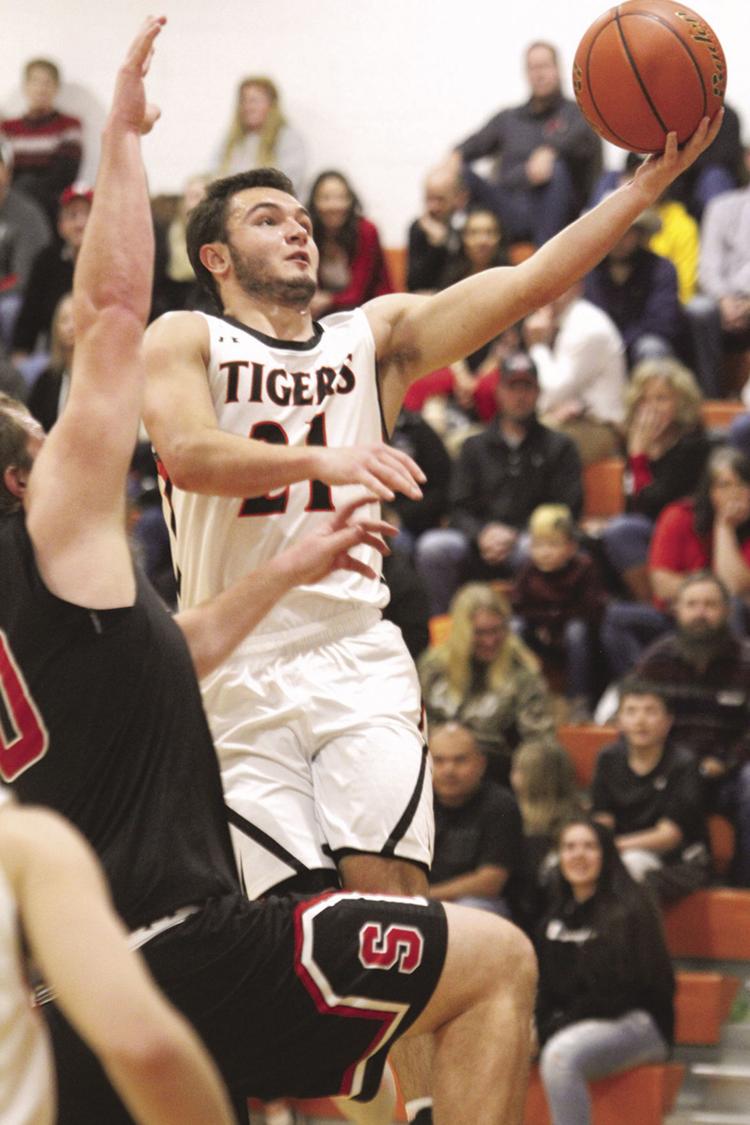 PHOTOS: Scottsbluff-Mitchell Basketball 1-10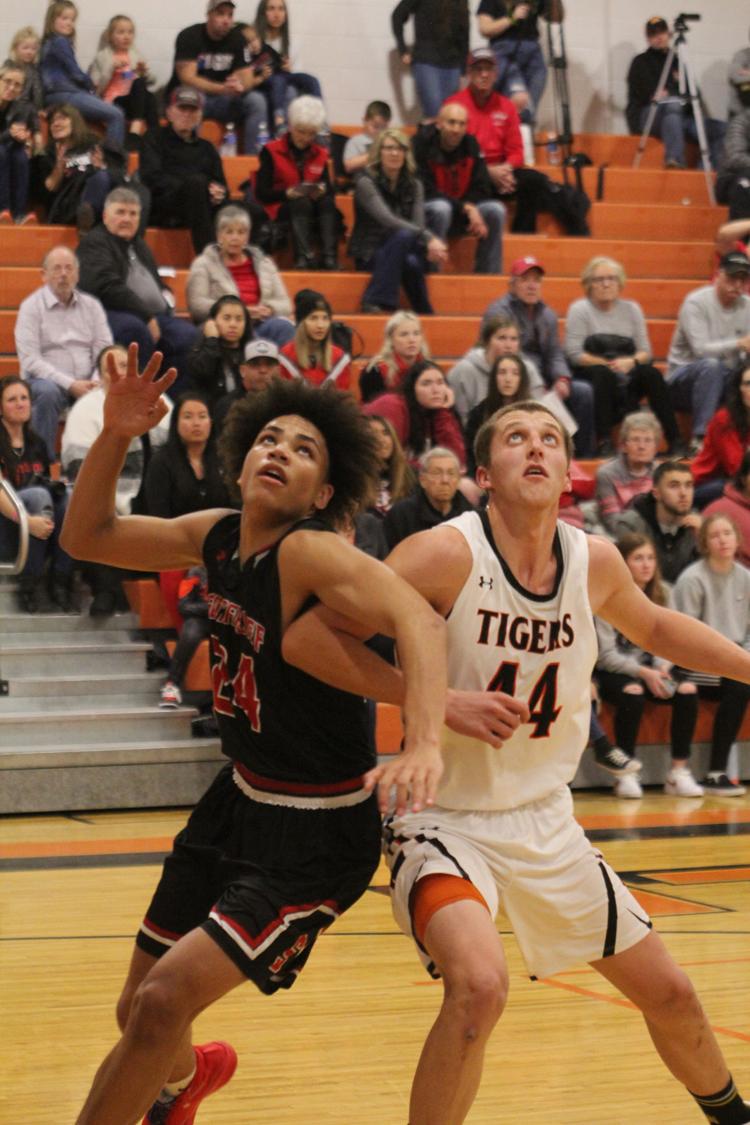 PHOTOS: Scottsbluff-Mitchell Basketball 1-10